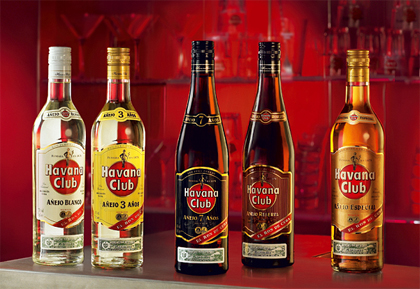 Rum is a brandy obtained by fermentation and distillation of molasses, which are a by-product of sugarcane juice.

Precisely, it is a product of the residue of the heating and crystallization of the sugarcane juice, which results in granulated sugar. What does not end crystallize becomes a murky and dense liquid, which is molasses.

Rum includes clear and light types, which are typical of Cuba, the Dominican Republic and Puerto Rico, and the heavier and tastier rums are like those in Jamaica. This drink became an important product of the West Indies after the introduction of sugarcane in 1493 by Christopher Columbus.

The origin of rum dates back to the time when the sugarcane was brought by the Arabs through Spain to Europe. In addition, they also brought to the same places the process of distillation of alcohols with a still.

On the other hand, it was the Spaniards who were responsible for bringing the sugarcane to the Canary Islands and later to the Caribbean Islands, mainly to Cuba.

Rum was made in the Canaries and in America. When the English and French settled in the Antilles, they took the cultivation of the sugarcane in order to have sugar in their metropolis and began to distill the rum.

Classification:

Rum can be classified in two ways, the first based on the raw materials from which it is obtained: guarapo (sugar-cane liquor), molasses and syrup.

Another categorization can be made according to the aging to which it is subjected, distinguishing itself by the color of the labels.

Thus, the white label rum is transparent and has a mild taste; the golden label rum is amber, with a more pronounced and sweet taste.
- From 18 to 36 months: white rum, light, silver label.
- 5 years: golden rum, gold label.
-7 years: aged rum.
- From 10 years and over: extra aged rum.