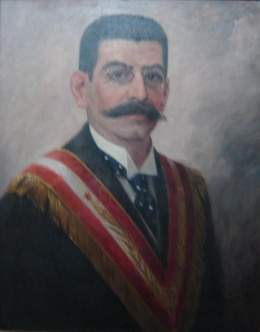 History keeps hundreds of surprising anecdotes, and this is one of them by Colonel José Payán, a conscientious tactician, perhaps the most remarkable organizer of the Villaclara forces in the central zone of Cuba, as the facts of his model creation prove: the famous infantry that trained busily in Camagüey territory, and that in the open countryside fought and held twenty-eight combats during the apprenticeship period.

He camped on a certain day in the Santa Teresa cattle ranch, near a river that watered the farm, and ordered the bathing of the horses. The riders stripped off their clothes and went into the water, except for the guard that was left in the center of the cattle ranch.

The forty Cuban fighters had entered the riverbed. On the banks, in isolated mounds, were left on horse saddles, soldiers' clothing and weapons, as well as a watchman ... at the same time a warning cry, shots of rifles are heard towards the center of the cattle ranch. The enemy was coming. The boss ordered:
To the horses!

Everyone, with astonishing speed, reached the bank. The rifles were hung and the machetes were fastened, and naked, barefoot, without spurs, dripping water, they jumped on the wet steeds. The bugle called:

To the sword! - ordered the boss.

Great must have been the surprise of the Spanish soldiers when they saw those riders in Adam's uniform. As soon as the crash came, the defeat of the enemy forces was completed, leaving 29 corpses in the field, while the bugle played retreat. The Cuban forces advanced resolutely and triumphantly towards the riverbed that received them as they receive the heroes.