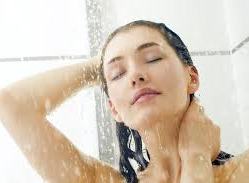 In order to fight the intense summer heat there are those who take a bath of cold water, however, they make a mistake.

While you are bathing with cold water, you get a very pleasant feeling, but cold water constricts the peripheral vessels and this causes the heart to work harder to push the blood. The result: an increase in the production of heat and, therefore, an increase in sweating.

It is advisable to bathe in warm water, as it dilates the blood vessels and allows the heart to work at a relaxed pace. People who follow these tips notice the warmth of the water at first, but within a few minutes of getting out of the bath they will experience a pleasant feeling of freshness, which their whole body will appreciate.