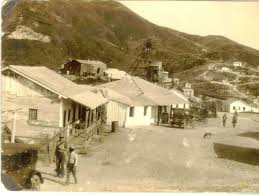 The Matahambre Mine, located in Pinar del Río, west of Cuba, once became the deepest mine in the Americas, and its processing plant is one of the most efficient in the world.

It was turned into a mine-school attended by generations of geologists and Cuban miners. After it closed in 1997, it was declared a National Monument.

From the very beginning of Spanish colonization up to the largest Antillean archipelago, in 1511, Pánfilo de Narváez was in charge of the exploration of the mineral resources of that territory. These were the first works of geological prospecting carried out by the Spaniards.

The mineral deposit of El Cobre, in Santiago de Cuba, east of Cuba, was discovered back in 1530 and immediately began to be exploited, being the first copper mine of colonial America.

Its operation was extended uninterrupted for almost five centuries until 2001, when the mine was closed permanently

The four main branches of solid mineral mining in Cuba are nickel, copper, gold and rock mining and industrial minerals.

The latter is of paramount importance, as it produces the principal building materials and raw materials, which are necessary for many industrial branches of service to society.