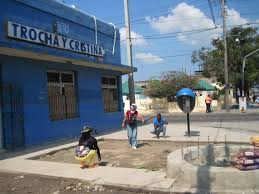 We talk about the noisy La Trocha Street in Santiago de Cuba. Its origin seems to go back to the years of the construction of the Punta Blanca Battery, in 1845, which was built on grounds donated by Don Agustín de la Torre.

It is believed that the need to communicate by land with the Morro Castle, in the eastern Cuban city, forced the making of a narrow path or track between the Battery and the old path of Morro, the current highway.

Once designed, huts began to appear on both sides with their respective plots of bananas, cassava, sweet potatoes and other root vegetables and fruits. Over time, the proliferation of shacks forced its urbanization and a simple path became a street; it had different names, depending on each stretch of its long path. So it was called Paseo de la Ronda in the southern part, and Paseo de la Circunvalación in the eastern part.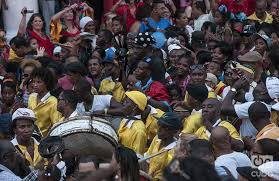 The later history is known. The name of La Trocha has been preserved out of tradition, however, it has officially given the patriotic name of Avenida 24 de Febrero. Of all those who cross it by "dancing through the streets" during the Carnival parade, few know that it was not a happy land of parades and walks up to the 40s of last century, and when it was paved, it immediately drew attention that hitherto the Tivolí had.

The Trocha has become the carnival street par excellence, so that in other cities they christened with its name those streets, squares and most appropriate Carnival rides. Before the 40s of the twentieth century, La Trocha was nothing more than a wide dusty avenue in times of drought and muddy in the rainy season, ornamented with leafy sandbox trees from one end to another of its long path.