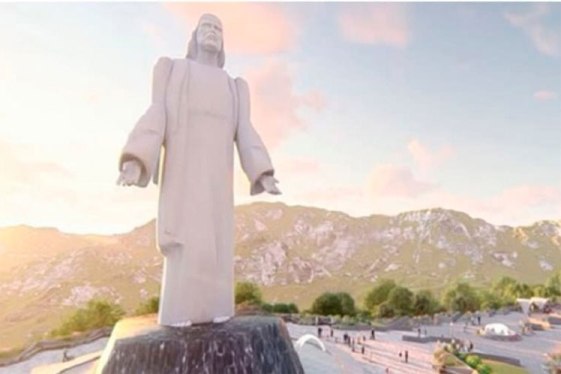 With a height of 77 meters equivalent to a 25-story building, Mexico will have the tallest sculpture of Christ in the world, confirmed the Information System of the Archdiocese of Mexico.

At the beginning of this year, the construction of the gigantic image of Christ of Peace will begin in Ciudad Victoria, Tamaulipas, whose project, which would surpass the height of the Christs of the Concord of Bolivia and the Redeemer of Brazil, is an initiative of the actor and producer Eduardo Verástegui.

Currently, the largest Christ figure in the world is located in Cochabamba, Bolivia, and measures 34.2 meters, while Christ the Redeemer or Cristo del Corcovado in Brazil measures 30.1 meters.

The one in Havana, made of Carrara marble, the same that was used in the monuments of the Cemetery of Columbus, is about 20 meters high and rests on a base of 3 meters, in which its creator buried various objects of the time. Its approximate weight is about 320 tons.