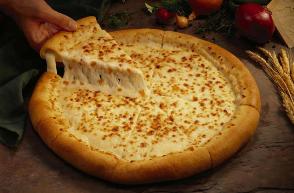 Pizza is the world's most popular food, with more than five billion sales worldwide, not to mention that twenty percent of all restaurants are pizzerias. This is due to the easy preparation and consumption of this food, which may seem simple, but has endless possibilities owing to its ingredients.
Pizza is originally from Naples, Italy, where the first specialized pizzeria called Antica Pizzeria was established in 1731. Pizza is considered to be the traditional agricultural food product by the European Union in this country since 2010. Its background leads us to the Etruscan people whose diet included a few flatbreads stuffed with cheese and honey, but the evolution of this food came with the arrival of tomato to Europe thanks to Columbus.
With a bittersweet taste, Hawaiian Pizza is the most popular in Australia, representing fifteen percent of the orders at home. However, its origin comes from the intellect of a German cook Clemens Wilmenrod during the sixties. This variation consists of pineapple and ham, and sometimes it contains shrimp, cherries, green peppers, mushrooms, onions or jalapeños.
Pizza Hut, one of the most popular franchises in the world, became the first company in history to deliver pizza straight to the pioneers living in outer space on the International Space Station (ISS) in 2001. Given the success of this action, NASA is developing a 3D printer that can recreate this food in outer space.


By Daniela Hernández, a journalism student

Translated by Luis E. Amador Dominguez