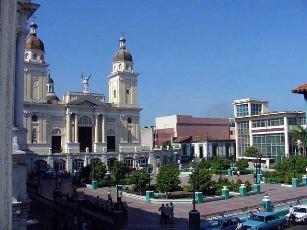 When it is affirmed that Santiago de Cuba is a fortunate land, reasons are not lacking, and to this reasoning the Santiago Aida Quintero argues that as rich and diverse as its history is its culture, as happy and rhythmic as its music is the city. As rebellious and hospitable as its streets are the people who inhabit it, filling it with traditions and light.

Santiago de Cuba is also a bolero by the composer Pepe Sánchez, the best son by the Matamoros, the Bertillón 166 by the novelist José Soler Puig, a Caribbean dance turned into folklore, a conga of Los Hoyos that makes the stained glass, the tiles of the houses and the feet of the dancers vibrate.

This city could not have a better location than on the shores of the Caribbean Sea, to mirror its famous mountains, so that neither the native nor the visitor would forget it for that singular image that it radiates, which is sung by folk singers of all times.