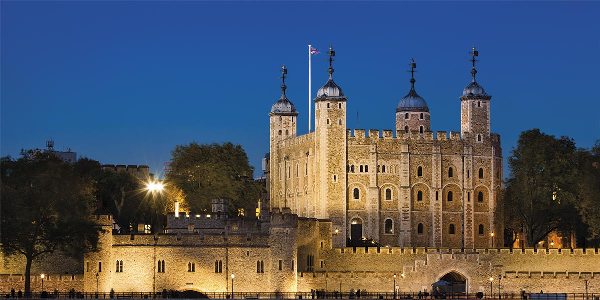 The Tower of London is not a tower but a medieval castle located almost in the heart of London, next to the famous Tower Bridge over the River Thames. Its construction began in 1066 by order of William the Conqueror, and throughout history it served as a palace for kings, armory and prison, where thousands of prisoners, including kings and queens, were housed, and it even came to house a menagerie.

Enrique VII appointed several of his assistants as his guard, and since then a detachment keeps the Tower.

Many condemned to death have been executed there, as Ana Boleyn (the second wife of King Henry VIII, who had six wives), who died beheaded, accused of infidelity to the king. The tower was renamed as the bloody tower for imaginable reasons. Also, the famous jewels of the Crown are kept in the Tower of London.

There have always been ravens in the Tower, and they were used to feed on carrion ... There is a legend that says that if there are no ravens in the Tower, it will fall along with the English monarchy and the British Empire. To prevent them from leaving, they cut off some of their wings.