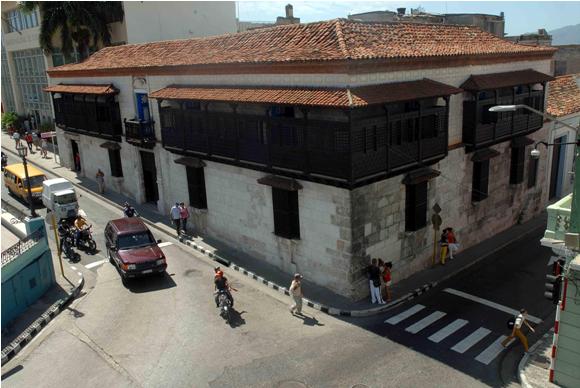 The first house in Cuba is located next to what was the Plaza de Armas, now Céspedes Park, in the eastern city of Santiago de Cuba.

It was the residence of the Adelantado (Chief Governor and Justice) Diego Velázquez de Cuellar on the first floor, and the House of Contract and Foundry of the Gold on the ground floor, from the first decade of the 16th century.

Its construction was led by the mayor of the seventh villa Hernán Cortés, who in 1519 set out to conquer Mexico; by that time the ground floor was already there. The upper part was built around 1530. This first house had many purposes (Hotel Venus, workshops, lodge, offices, etc.). Shortly after its restoration in 1965 it became the Diego Velázquez Museum, and later the Museum of Colonial Art. So make a visit, you are invited.