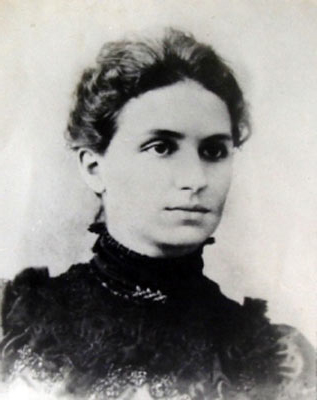 Laura Martínez de Carvajal, who was born on August 27, 1869, was the first woman to graduate as a doctor in Cuba on July 15, 1889. It was an exceptional and, undoubtedly, unique case that a girl of well-off economic position, a daughter of Spaniards established in a relaxed social environment and with access to the most exclusive circles, endowed with beauty, interested in a profession in which they only expected hard sacrifices and permanent discrimination, as a result of the prejudices of the time.

Let us not forget that the young people of her time and environment were dedicated exclusively to the home, to housework and music, mainly, the piano preparing for what was described as "a good wife". Laura collected these teachings, embroidered exquisitely, played the piano, attended primary and secondary studies and, at the time of guiding the activities of her life, decided to study simultaneously, at the University of Havana, Physical-Mathematical Sciences and Medicine consecrating her life to the latter. Imagine how many misunderstandings, criticisms, and ridicule, she would have to face.

The development of her life has been described as "precocious girl". When she was four years old, she read perfectly, at eleven she did all her homework and school obligations, she was dedicated to gardening and horticulture, she read every single book that fell into her hands, she took care of her younger siblings and at twenty she received her bachelor's degree in medicine, which was first issued at the University, in the name of a woman.

During her adolescence and youth, Laura surrounded a group of women and men of lucid minds who were fundamental in the development of her innate faculties, among these young talents was also the benefactor influence of Felipe Poey, who was the Dean of the Faculty of Science and who offered the new generation encouragement and facilities.

Once graduated, she married Dr. Enrique López Veitía, a native of Santa Clara. She founded the Polyclinic of Specialties and they worked in it, distinguishing themselves as ophthalmologists; they imported an ophthalmoscope and published the Los Archivos Magazine.

In 1910, her husband died, and the extraordinary woman found herself alone facing her profession, as well as the care and education of her children. In the later years of her life, Laura lived in the El Retiro farm, which was near the town of San Francisco de Paula, where she established a free school to teach the rural children of the area and take care of her garden and fruit trees.

Practically forgotten, on January 24, 1941, surrounded by flowers and fruits, and of peasant children whom she taught to read, Laura Martínez de Carvajal died, and this woman was an example of courage, will and history.