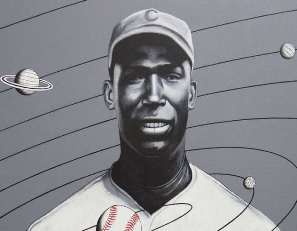 He was a baseball player who excelled at nine positions. On two occasions, in Cuba and Mexico, he reached the double leadership of pitch and batting, and in one of them was at the same time manager of the team.

Martín Magdaleno Dihigo Llanos (Matanzas, May 25, 1905 - Cruces, May 19, 1971) was a player in baseball's Negro Leagues and in several of Latin America.

From the number 11 on the back of his shirt, Martin Dihigo was outstanding in numerous performances. For many, the most significant ones have been chosen by the people amongst the 100 best Cuban athletes of the 20th century, but also he was part of the Hall of Fame in four countries: Cuba, Mexico, Venezuela and the United States. He was rightly called The Immortal.

Furthermore, his memory remains in a text that appears in the commemorative plaque placed next to the best players of all time in the United States:

"MARTÍN DIHIGO LLANO EL MAESTRO, Negro Leagues (1923-1947). The most versatile of the stars of the Negro Leagues. He played baseball at the summer and winter championships. He registered over 260 victories as a pitcher and when he did not climb to the mound he acted in different positions to average more than 300. He also served as a team manager at different times."