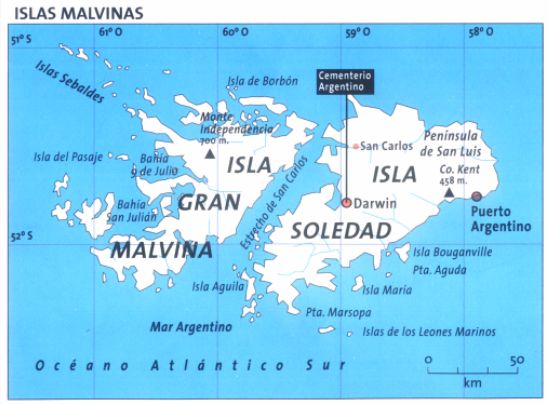 The Malvinas (Falkland Islands) are an archipelago located in the Atlantic Ocean consisting of two coral atolls, some of which are so small that they can only accommodate a dozen palm trees.

Only 220 of its islands are inhabited. As a colonialist absurdity, the Malvinas remain as a territory of England, but it belongs to the Argentine Republic geographically and historically.

Since 35 years ago, Argentina commemorates the Day of the Veterans and the Fallen in the Falklands War in honor of the troops, the hundreds of boys who participated and fought to recover that territory, stripped by British forces in the year 1833.

The Malvinas are located 464 kilometers from the Argentine coast, a little more than from the capital to Mar del Plata, while they are 12.730 kilometers from Great Britain.

The capital of the Malvinas is possibly the smallest in the world, located on the island of the same name, because it is 1.5 km long, 1.2 wide, with a population of only 12 thousand inhabitants; it is also the only city in the archipelago.