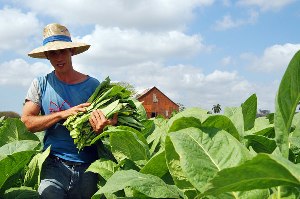 Amongst the regions where tobacco is grown in the largest archipelago of the Antilles, we find Pinar del Río, in the western part of Cuba, and it is one of the most important tobacco-growing areas. To the east of the city are some of the best soils to cultivate the tobacco destined to Havana cigars.

Vuelta Abajo, for experts, is the best soil in the world to grow tobacco. It is the main source of tobacco used in the manufacture of Havana cigars. It is also the only territory that produces all types of leaves. But even a small area, which is less than a quarter of the tobacco-producing soil, has the distinction of Vegas Finas de Primera, a title that is required in order to grow tobacco for Havana cigars.

Another privileged place is San Luis, a small town located in the heart of the tobacco culture of Cuba, which is known mainly for the cultivation of wrapper leaves. Here are several famous plantations. It is also the place of the famous Robaina family.

San Juan y Martínez is another famous town, which enjoys a particular reputation for the cultivation of filler and binder leaves. Here is located the famous plantation known as Hoyo de Monterrey.

Mainly known for the cultivation of filler and binder leaves for Havana cigars is the Semi Vuelta region, also in the western part of Cuba.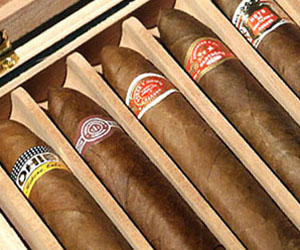 Partido: a historic group of tobacco producing areas that was founded in the early seventeenth century southeast of Havana. The area specializes in the cultivation of wrapper leaves.

Havana gave its name to the most famous export product of Cuba, since from the port of its bay Havana cigars are historically shipped. It remains the headquarters of the most famous factories of Havana cigars.

Vuelta Arriba: a region located to the east that includes two tobacco-producing areas very far from each other.

The largest and oldest tobacco producing area in Cuba is Remedios, which is a source of all types of leaves for a specific brand of Havana cigars.

Oriente: It was in Bariay, in the easternmost part of that region, where Columbus landed in 1492 and discovered Cuban tobacco. Tobacco is still grown today, though not for production of Havana cigars.