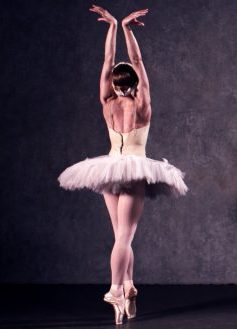 The need to express the absence of gravity in classical ballet culminated with the invention of the dance in the tip of the foot, which is also called dance on the tips or point work.

This modality developed at the beginning of the 19th century, but it was not recognized by the greater public until 1832, when the Italian-Swedish dancer Marie Taglioni proved her possibilities of poetic expression in the ballet 'The Sylph', where she had to perform an evanescent creature not subject to terrestrial gravity.

She did it on satin slippers, practically on her bare feet. Current models have reinforcements on the toes. The point work is almost an exclusive patrimony of women, although men practice it on half-pointe.