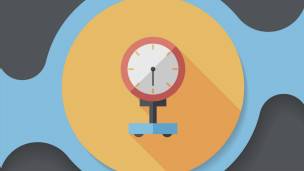 With this expression we ponder the life of an individual and it refers to the weight in gold or silver of the alluded…

It seems that this saying comes from certain old laws that were applied in the barbarian towns of the North of Europe. One of them punishes the murderer of a person to pay his relatives or heirs as much gold or silver as the corpse weighed. Sometimes this amount was not sufficient to appease the pain of the heirs of the victim, and that is why the defendant had to add a few more kilos of the precious metals if he did not want to die.

It also became fashionable during the Middle Ages to offer a saint the weight of condemned or sick in gold, silver or wheat.

This was the case with Carriarico, the king of the Suevi (a town in the northwest of the Iberian Peninsula), back in the year 550, who made the body of his seriously ill son weigh in gold and silver and then he sent the sum to the tomb of San Martin in the hope that this saint will cure his offspring.