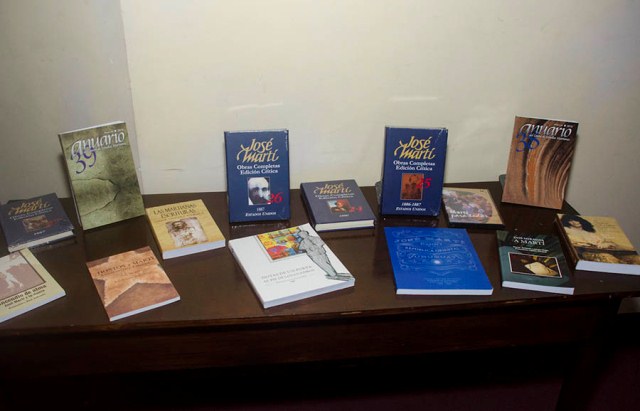 It is always a good time to enter into the universe of Martí's literature, which encompasses in all its dimension human capacity and creation. His political, poetic, journalistic texts, his children's stories on love and pain, as well as the beautiful epistolary that he left to history, do not seem to have been written more than a century ago.

In his literary work, it is possible to discover the patriot, the strategist, but also the man of deep sensitivity that he was. The opportunity to approach his prolific creation is today much closer to each Cuban, while the Oficina Nacional del Programa Martiano donated more than 10,000 volumes of the Apostle to the National Library System.

During the event held this Friday at the National Library of Cuba, Dr. Héctor Hernández Pardo, Deputy Director General of the Oficina del Programa Martiano, highlighted the cultural and political relevance of this donation:

"By making this donation, we commit ourselves to continue favoring the growth of Martí's bibliographic collections throughout the National Library System, which is to make available to all the political and spiritual wealth that is the work of the teacher, and to increasingly narrow the ties with these institutions that are so important for Cuban culture and education."

We learned that 21 volumes (out of the 27 already published) of the Critical Edition of the Complete Works of José Martí are now available to users, a laudable task now under the responsibility of Dr. Pedro Pablo Rodríguez and his team at the Centro de Estudios Martianos.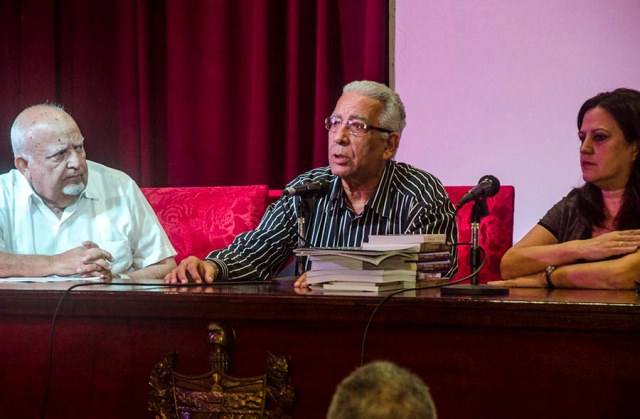 You can also consult other valuable titles by the Apostle and specialized authors such as "Ideario pedagógico de José Martí", "Diálogo sobre José Martí, el Apóstol de Cuba", "Tu frente por sobre mi frente loca", "José Martí y la danza" and "Notas de un poeta al pie de los cuadros", among others.

The collection also includes the "CD Martí para todos", the last 11 issues of the Anuario Martiano, the scientific journal of the Centro De Estudios Martianos, and some of the most recent issues of the Honda Magazine by the the José Martí Cultural Society.

Dr. Eduardo Torres Cuevas, when receiving a symbolic sample of the volumes representing the National Libraries System, thanked the initiative and drew attention to the political and cultural connotation of the donation made: "It is a privilege for Cuba to have in its history a thinker like José Martí and so many people committed to rescuing his work, which has been the guiding line of Cuban national identity."