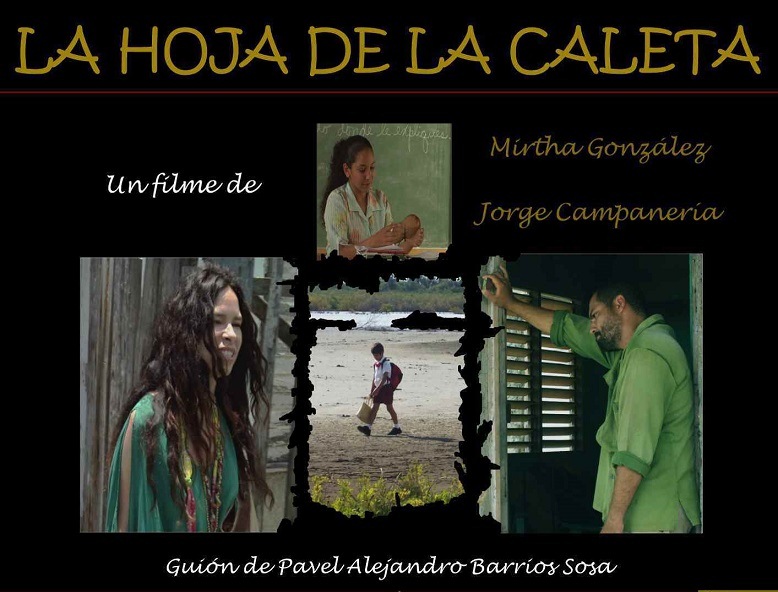 Bertico looks at the sea from the dock, waiting for answers. At nine he lives in a modest house with his father, a rough fisherman. The absence of his mother brought to life both uncertainty and sadness that will not change with the reunion. The Cuban film 'La hoja de la caleta', which premiered in cinemas in the Cuban capital on Thursday, January 11, delves into the complexities of family separation and emigration, mainly during childhood.

In a press conference, its directors Mirta González Perera and Jorge Campanería expressed that the main purpose of the film is to call for reflection on the topics that are discussed and advocated for a close and possible relationship between film and television. The original script by Pavel A. Barrios is proof of that. It took his first steps as a story, to later become a radio, television and finally screen script.

The story takes place in the coastal village of Santa Cruz del Sur, a peaceful setting, far from the hustle and bustle of the city, but not without conflicts. The loneliness that is seen at times in the landscape is the same as the characters. In this environment there are several very emotional scenes, among which the dialogues between father and son stand out, since he is a man who almost always hides his feelings, and when he unveils them, he shows great sensitivity. The actor Yohandry Aballe, who plays Tomás, the father, brings great realism to the scenes, thanks to his remarkable performance.

Other names such as Irela Bravo or Manuel Porto stand out for being already known in the film and television scene. However, the other protagonists of the film are made up of actors, who are younger and less consecrated as Yoandra Suárez, (mother of Bertico), Lianet Pachecho (the teacher) and Carlos Denis Hernández (Bertico); these last two from Camagüey theater companies and without previous work in the cinema.

In the words of the actress Yoandra Suárez, the film's greatest achievement is to highlight the family system as a core of love and the child as its unifying element. With a remarkable simplicity, 'La hoja de la caleta' presents a very human theme that, due to its scope, grows beyond the small fishing village where it was born to become universal.