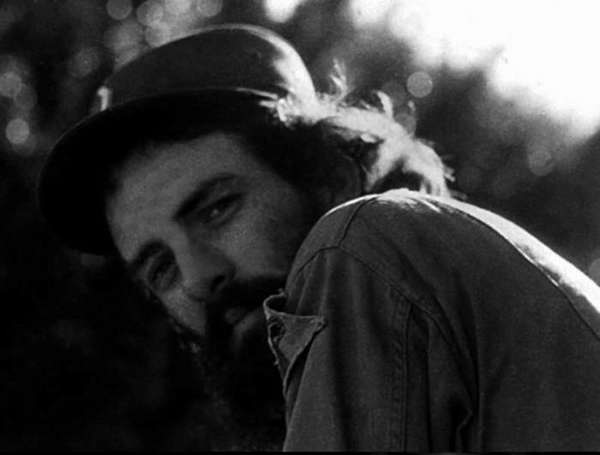 While the divers looked for his remains, they wished a thousand times not to find them. Finding pieces of a plane in the sea meant the death of its crew and the people waited for Félix Rodriguez, Luciano Fariñas and Commander Camilo Cienfuegos.

It was November 1959 and still Cuba was looking for them. The five-seater Cessna 310 had to be found, everyone expected it at any moment, with its red and white color and that sign that identified it as FAR-53. People were delirious with faith and anguish, but they maintained the conviction that everything would be resolved soon.

The man, who became that poor child who wanted to study sculpture in San Alejandro, could not suffer such a defeat. Ever since then, Camilo had learned that life does not always give us the path we choose, life shows roads and forces us to work ours. That is why he was a tailor like his father, he protested against Fulgencio Batista, he had to take refuge in the United States and when he came back, he returned to student struggles, he suffered imprisonment, torture...

Perhaps many people do not imagine such a hectic life for him because his smile gave off too much kindness. The bearded brave man was only 27 years old when he started that trip from Camagüey to Havana: his life could not go so fast.

How could that storm on the night of October 28, 1959 annihilate him? Camilo had already come on the Granma yacht, he had already fought in Alegría de Pío, El Uvero, Pino del Agua ... Camilo Cienfuegos was already a Commander. He was able to define his side from an early age and then reaffirmed everything: I am not against Fidel not even in the baseball game!

There was no doubt about him. The people trusted in his return. No one imagined him dead, nobody believed in his absence. The clamor of Cuba was summarized in verses such as those by Nicolás Guillén:

Sleep, rest in peace, says the docile
custom of flowers, that which forgets
that a dead man never rests
when he is a dead man full of life.

However, not all the poetry of his life was enough. Fidel would soon confirm the sad news: Camilo had disappeared in the sea. «Every time the people see difficult times, every time the young men, the peasants, the workers, the students, any citizen, create a day that the road is long, that the road is difficult, they remember Camilo, they remember what he did, they remember how, in those difficult times, he never lost faith ... and the consolation of the people is that Camilo came from the roots and that there are many Camilos amongst the people... »

After 15 days of searching, there was only resignation and his example for the people. In addition, as many roads are not chosen, but are built, Camilo Cienfuegos had left the established order. Thus Nicolás Guillén wrote it in the following verses:

His voice sounds, his permanent voice resounds,
A great summer glow burns in the pure homeland.
You hear "Depart!" and we leave.
Advance! And we move forward.
They all mention him, they say:
-Stone fist, pigeon glow,
we give you the fluttering of the heart;
oh young father, take
our violent blood in your arms: Come on!