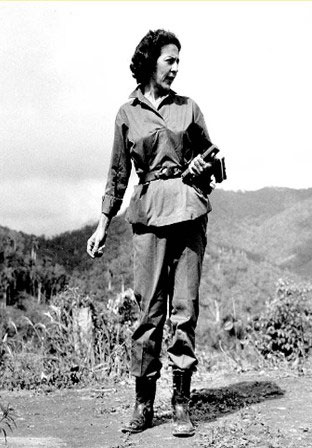 Many people still remember that January 11, 1980, 38 years ago, when the media reported, for Cuba and the world, of the physical disappearance of an outstanding, loyal and hardworking woman, Celia Esther de los Desamparados Sánchez Manduley, or Celia, as she was held very deep in the hearts of her people.

Almost six decades earlier, she had been born in the village of Media Luna, an old province of Oriente, which saw her grow from her humble and peasant roots and became deeply imbued, with an extraordinary sensitivity and concern, with the problems and anxieties of its inhabitants. One of her most beautiful qualities, among the many that she had and that accompanied her in her life, was her great love for humble people, the fruit of her deep human essence.

As a fervent Martí follower, she always wanted her luck to go with the poor. That is why no one was surprised when in 1953, which was the centenary year of José Martí's birth, she went up to the Turquino Peak together with members of the Student Association of the Martí Seminary and the Cuban Institute of Archeology, to place on the highest peak in Cuba a bust of the Maestro, which was the work by the Cuban sculptor Jilma Madera.

Her relevant role as clandestine and guerrilla fighter made her transcend in time. The Sierra saw her stand up as the first woman to wear the olive green uniform and join the ranks of the Rebel Army and there, before the emblematic bust, she would return many times, like that November 1965 to attend the first class of doctors trained by the Revolution.

Her selection as a member of the Central Committee of the Communist Party of Cuba, of the national leadership of the Federation of Cuban Women, a deputy to the National Assembly of People's Power and Secretary of the Council of State, were responsibilities to which she devoted herself with discipline and fervor until the final days of her existence.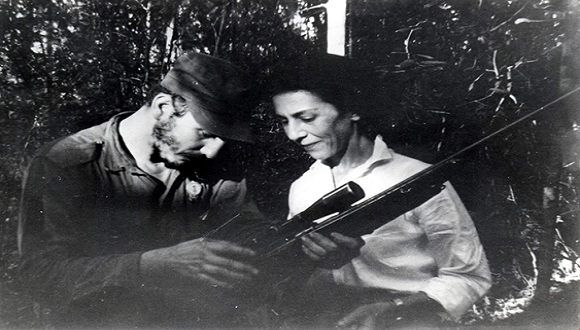 All evoke her with affection when it is alluded to the Hero of the Sierra and the Plains; there is no doubt, reference is made to Celia. But she also treasures the hallmark of her absolute fidelity to revolutionary principles, to Fidel, to the selection and conservation of documents that enrich Cuba's historical memory.

To look at the life of Celia, especially young people, is to deepen into a beautiful legacy and a permanent source of education for present and future generations. She will have to be resorted to again and again when looking for an imperishable example of a Cuban woman that transcended her time.

With good reason, and valuing all the logistical assurance that Celia Sánchez Manduley offered to the combatants in the Sierra Maestra, Commander in Chief Fidel Castro Ruz acknowledged her on May 17, 1958 in a letter: "You have become indispensable for us."