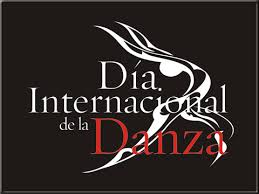 For the past 35 years, every April 29, the world celebrates International Dance Day, a special time to bring together all the styles and manifestations of this artistic expression.

It is here that the values of dance manifest themselves: in its multiple languages, compositional diversity and creativity that are intermingled to generate a multicultural expression within a vibrant atmosphere of movement that, rather than celebrating dance, celebrates life.
Because movement is air, because the body is emotion and word, because music is vitality, because dance is a fleeting mystery that accompanies us, that is why, every April 29 we celebrate International Dance Day.
The United Nations Educational, Scientific and Cultural Organization (UNESCO) named this date in honor of the great innovator of classical ballet, the French choreographer Jean George Noverre, who was the greatest choreographer of his time and considered to be the creator of modern ballet. The main purpose of this date is to break down barriers and achieve union through the universal language of dance.
To this expression, filmmakers, painters, playwrights, architects, musicians have approached with affinity, but, without a doubt, there is a kinship of greater essentiality between dance and poetry.
Dance has been defined many times as the poetry of the movement and the art of the dancer, as the gift of turning bodily action into a significant event at the service of an aesthetic, dramatic or poetic idea.
Let us celebrate International Dance Day, rediscovering this fascinating communion, which praises both the paths of dance and poetry, because poetry is an amazing celebration that takes us by the hand of the sensual dreams that dance has inspired in the poets of all time.
The lovers of this artistic expression will find that countless cultists of Latin American poetry from José Martí, Rubén Darío, Julián del Casal, Emilio Ballagas, José Lezama Lima, Fina García-Marruz, Rafael Alberti, Reina María Rodríguez up to the most recent promotions, defend the perpetuity of the dance. These authors, who are distant in time, but united by that thread lead us to the full enjoyment of the universe of dance.
The dancer - Fina García-Marruz

1

How did I get here, gentle strangers
of my body? Oh my foot starts to dance
And it has already turned into gold after infinite years!
What do I forget that my body is dancing?
What is it, oh music, what I forget
Behind that deep and dazzling cloth
You give me gently surrounding
The desolate light of my height?
Oh sweet, brief, infinite step,
To the incessant fabric in which I throw myself
While I am born of my forgetfulness.
Who blinds me? By whom am I contemplated?
Music kidnaps me like an eye
To a strange city. How did I get here?

2

Oh to be born, to forget! Do I start
an infinite music? More like?
Oh rapture, dark ecstasy of all
What penetrates bizarrely into the extended!
Oh to be born, to forget. Gentle monologue
Of my insides while I think nothing
And penetrate the water with the way
Of a melancholy young man on a canvas.
Oh and how little is the time I have
To be immortal as I rise
The dust and its disciples from another!
Oh what an actor so deep perverts me
Splitting from the formidable song
And hermetic memory of death!