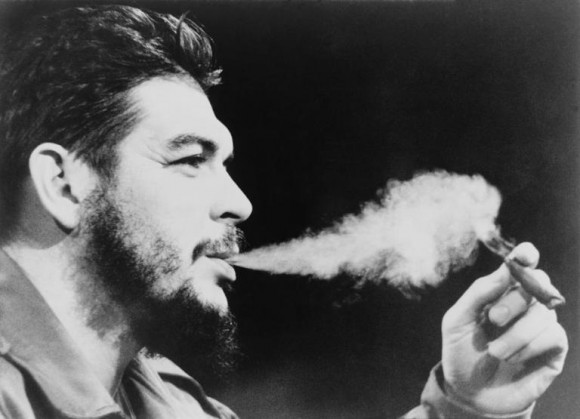 "Everything you created was perfect,
but you made a unique creation, you made yourself,
You proved how that new man was possible,
We all saw that that new man was real,
because he exists, and it is you... "
Haydée Santamaría.

They say that when a human being enters history, they become a statue. This idea may be very true in some cases, but in others it is categorically denied by the weight and the imprint of the personality.

Ernesto Che Guevara is undoubtedly a living hero of the Cuban, Latin American and universal revolution, since he fulfills what Guevara himself expressed in the commemoration of the 107th anniversary of the birth of the Apostle José Martí: "Because the heroes, comrades, heroes of the people cannot be separated from the people, they cannot be turned into statues, something that is outside the life of that people for which they died for; the popular hero must be a living and present thing in every moment of the history of a people."

He went on to deepen into this conception: "That is my final recommendation, to approach Martí without sorrow, without thinking that they approach a god, but a man greater than other men, wiser and more sacrificed than other men, and think that they revive him a little every time they think about him, and revive him a lot whenever they act as he wanted them to act."

During this 2017, we commemorate the 50th anniversary of his death, and his legacy beats in the Cuban people and the Revolution. His fruitful thinking is central to the ideological conception of the revolutionary process, and its projection of the future; his reflections are essential to understand the role of men and women in the Revolution, and the perennial need to form or create a new man.

Che's legacy is eloquent for the righteous men of the world: it is in his thought and action. Both expressions converged in a perfect symbiosis, because his enormous capacity for analysis and boldness of ideas that the revolution needed became a practice in his own way, and its draws our attention because that relationship, even when not being very aware of it, would be a constant in his life.

This relationship between theory and praxis would lead him to fight not only for Cuba and for his Revolution, but to internationalize his guerrilla experience in countries such as the Democratic Republic of the Congo and Bolivia, a nation in which he was assassinated seeking the freedom of that people.

On this difficult moment, we share a letter written by the Argentine intellectual Julio Cortázar, who felt a genuine admiration for El Che.