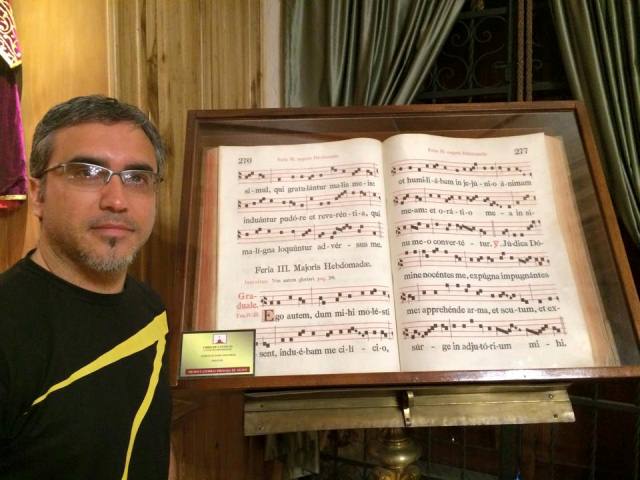 In a concert of Gregorian chant the soul tastes every sound and in our interior the senses are ecstatic with every word of the liturgy.

This sublime art was brought to us, for the first time, by the VI Week of Sacred Music in Havana with the Gregorian Chant Workshop, led by Venezuelan maestro Mario Guillermo Ojeda, with the participation of students from the Chair of Sacred Music and professional musicians from the country.

This Venezuelan musician and diplomat is a specialist with vast experience in this field, as he graduated from the Instituto Niños Cantores del Zulia, later obtained his degree at the Escuela de Música Sacra in Regensburg, Germany, and did his doctorate in Munich, Germany, at the Escuela Superior de Música y Teatro, specializing in Gregorian Chant with Johannes Berchmans Göschl.

His experience has been passed on as a professor at the St. Thomas Aquinas Major Seminary in Maracaibo, in the chair of Gregorian Chant and at the School of Music of the Catholic University Cecilio Acosta.

He has integrated and directed prestigious groups such as Vocal Song and the Gregorian Schola Gaudete, with the latter he made a special presentation in Rome and the Vatican, when in 2003 they sang for Cardinal Joseph Ratzinger, later Pope of the Catholic Church known as Benedict XVI.

Regarding the necessary arrival of Gregorian chant at the 6th Week of Sacred Music, he said: "I dare say that if Gregorian chant was missing in this event, it is as if the most important part of the musical sacredness, which is precisely Gregorian chant, will be missing. From it everything is born, many genres, many musical forms.

"Gregorian chant is a sung prayer, the liturgy sung and cannot be absent. It is something that any type of person (young, old, musicians or music lovers) should know and we have the mission to make this type of music reach them, that enters their hearts and souls because to pray and enjoy is this type of music, and it is also necessary to understand all that musical development that has been taking place over the centuries.

Maestro, how was your experience with Gregorian chant, how did you discover it?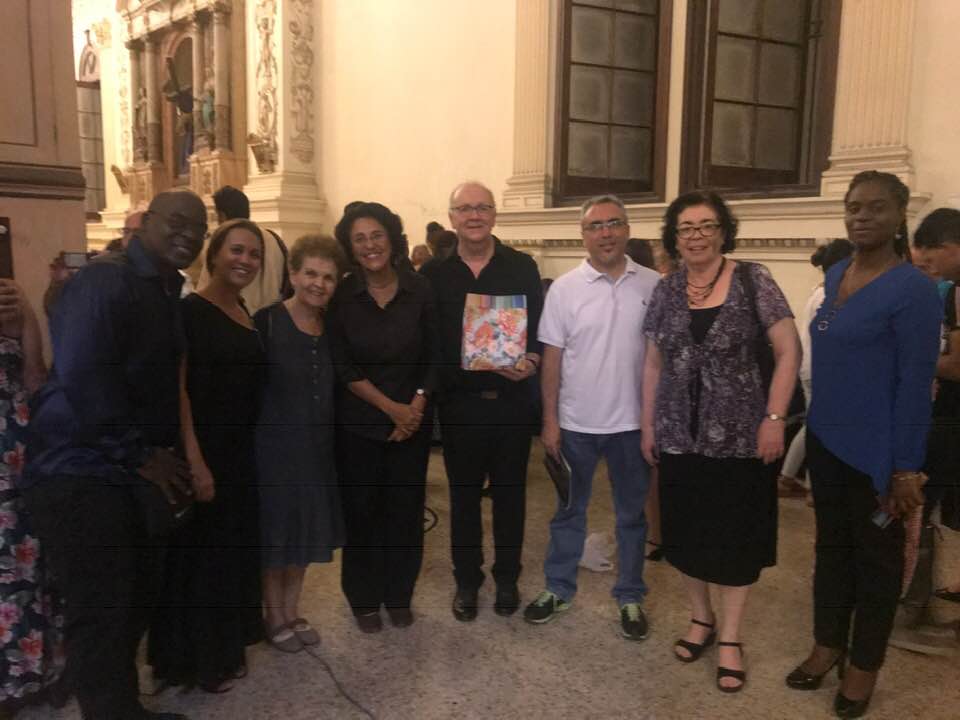 "I had the happiness since I was a child to sing in a very important choir in Venezuela called the Choir of the Children Singers of Zulia. There I was inculcated through music, in this case Gregorian chant, polyphonic music, and my whole life was practically related to music.

"Then I had the opportunity to receive a scholarship in Venezuela and study sacred music in the specialty of Gregorian chant in Germany with the Higher School of Sacred Music in Regensburg, that's why there is a constant relationship between them and me, and obviously thanks to the Archdiocese of Havana and Moisés Santiesteban who invited us to be present to be able to put in our two cents that is very important for this beautiful island, Cuba, which strives to rescue this type of music.

"Of course, this is not what we hear in the street, in the media such as radio and television, not at all. This goes much further, it has an enormous spiritual and musical depth, that not everyone has developed the capacity to interpret it, our mission is that, to make people understand that there are things much further, that are old, but more valuable. Our mission is to make them understand and fall in love with Gregorian chant.

"I have noticed that in spite of all the circumstances that this island has lived through, through decades, I consider that there are many potentials, I have met young Cuban composers who have an extraordinary talent in the making, and that I did not know, we have a passionate organizer of this Week like Moisés Santiesteban Pupo, an outstanding organist and pianist with an impressive capacity."

"I think they are characters that the island must take advantage of in the broadest sense of the word and, not only here in Havana, but in all the cities of this country, because we have to give them all the necessary support, in all senses, in order to be able to do a great job, something that they are already doing; we simply have to support this initiative because in one way or another - even if we don't realize it - it's a benefit, it's something positive for Cuban society.