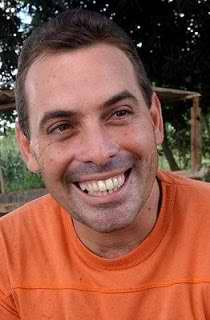 Convinced that improvisation was always at the heart of the rostrum, Cuban poet and improviser Héctor Gutiérrez Jiménez proudly received the Distinction for National Culture last May.

He tells me that recognition is the compass to continue doing what he has sown so far, because the award "compromises me in the deepest."

"... Receiving it amongst a host of stars really touches me because I feel like a simple peasant from Catalina de Güines, whose work has been recognized ..."

The popular improviser, whom they call "Hectico" at home, has been very outstanding during all these years of showing his art of improvising, either in featured Cuban television programs such as "Palmas y Cañas" or in every rally from which he also defends the Revolution.

During the solemn ceremony at the José Martí Memorial, where he was presented with the aforementioned distinction along with 64 prominent musicians and cultural promoters of the country, the musicologist and director of the Jesús Gómez Cairo National Museum of Music, in praise of him and the others present said:

"It is not fame that distinguishes this selection of valuable comrades, although many of them with legitimacy have achieved it, but the excellence of their artistic results and consequent commitment to the most endearing values of Cuban culture as an expression of our national identity."

Improvisation, also known as "improvised singing", is defined as a form of popular poetry, expressed orally, typical of some regions of Spain and several Latin American countries, amongst which our country stands out.

In the article Apuntes para un estudio diacrónico del repentismo en Cuba. "Generations" and "promociones" that marked its evolution in the 19th century, by the Cuban writer and poet Alexis Díaz-Pimienta, they legitimize the figure of Jesús Orta Ruiz, the Indio Naborí, as the most important to create the bases of technical and stylistic analysis of the Cuban improvisation in that period, for his work (oral and written) "is an essential and unifying element of successive promotions and trends."

Ramón Espinosa Falcón (1937-2009) - the "Professor" of Palmas y Cañas, also known as "El Relámpago de Quivicán" - was also well remembered by the young Cubans, a product of his charisma and popularity. Díaz- Pimienta characterizes in his research as "a very fast poet, ingenious, difficult for his rivals for the perfect balance he had between technique, scenic projection and good verse."

Of those who preceded him he learned and learns the güinero Héctor Gutiérrez, who is Naboriano by nature in his aesthetic proposals, and who is considered by Pimienta to be one of those who has better understood the concept of an improvisation work, the controversy as a whole, in which both his development as that of his rival and the reactions of the public are important in judging his quality.

For those who really began to improvise during the years of the Military Service and define Chancho Pereira also as his poet, the world of improvisation is a popular universe and for tender dreamers.

In junior high school, he would confess a few years ago, when he was told what literarily was the tenth he then understood there was something inside him. "I got the octosyllable naturally and the school helped me decipher it. Today, improvisation is my life, when I am three days without improvising I become ill."

"Hectico" has also been called the poet of Fidel, rallies and the Revolution, especially since Cuba began the Battle of Ideas for the release of Elián González in 2000.

(...) Many recognize me as the poet of the rallies, there are those who sometimes tell me that I am a political improviser and nothing more, (...) but I have sung in all scenarios (...)."

Regarding the Distinction for National Culture, I asked him for words of praise to Cuban culture and all that mixture of spirituality and patriotism that characterizes us. Wisely and in his style, he replied:

I would say with certainty / Now that there is no chanting / to say the word Cuban identity / one word: firmness.

Today the commitment to follow/, the commitment to feel / weighs on several shoulders and skin/ because we cannot let this Revolution die.