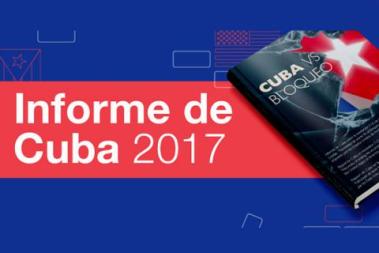 This November 1st will be the presentation and voting of the draft resolution needd to end the economic, commercial and financial blockade imposed by the United States of America against Cuba, in the General Assembly of the United Nations Organization, in New York.

That financial siege has affected the IT and Communications sector, including telecommunications, for 68,922,110 dollars.

The restoration of relations between Cuba and the United States led to the conclusion of direct interconnection agreements with four US companies in the telecommunications sector; however, it has not been possible to consolidate them so that they can play a relevant role in international telecommunications services, as the financial and commercial risks imposed by the blockade still persist.

A report from the Ministry of Information Technology and Communications highlights amongst the main problems affecting the sector, the impossibility of establishing direct banking relationships between financial institutions of both countries.

It is also not possible to access the US market to acquire the necessary technological equipment, therefore, it is necessary to go to the most distant markets, including Asia, with the corresponding increase in freight costs.

The blockade does not allow access to brands and / or high performance equipment and leaders in the Infocommunications market, which are distributed or have patents of US companies, including landlines, mobiles, antennas, computer systems, amongst others, even for the acquisition in branches of third countries.

The document also indicates the risks of high fines for producing and marketing companies that operate with more than 10% of US technologies.

The draft resolution submitted to the General Assembly of the United Nations calls for the lifting of unilateral sanctions, and for more than 25 years, the international community has expressed a broad rejection of the blockade imposed by the United States on Cuba, describing it as a flagrant violation of International Law and the Charter of the United Nations, and as the main obstacle to the development of the Caribbean nation.