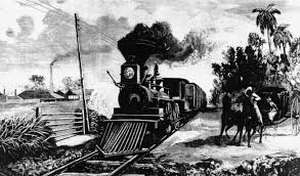 Twelve years after its world opening in Britain, the railroad reached San Felipe and Santiago del Bejucal on November 19, 1837. From Havana to there, the Spanish Crown had built its first railroad in the New World. It was a premiere in the Americas, the second of its kind on the continent and the first in Latin America.

Since 1830, the economic class associated with the slave plantation had made some efforts in this regard based on their own benefit. In order to obtain that their request was attended, they alleged the bad condition of the roads that united Havana with the interior of the country and the consequent economic losses that this entailed.

According to historians Eduardo Torres Cuevas and Oscar Loyola, "the need to increase the efficiency of transporting sugar to the ports of shipment led the powerful plantation owners, most of them concentrated in the western region, to introduce one of the most advanced technology of the time."

With that event, Cuba was the seventh country in the world to have the new public service. According to the history books, in the initial trip, 70 people were transported and everything happened on a rainy morning, but even so, the expectant people witnessed the event.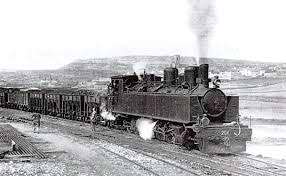 The iron road was about six leagues and they say that it took, in human lives, one death every 83 meters: 12 corpses per kilometer. The imprint of African blacks and mulattoes was also there. That event placed Bejucal in the spotlight: as in all of Cuba, African blood was sown in the country's history.

However, with the railway also came airs of renewal for the sociocultural development of the country due to the influence of the industrial centers of Europe and North America. According to the researcher Rolando Lloga Fernández, "in the Cuban building repertoire of the 19th century, new architectural typologies were introduced that responded to the technological, functional and aesthetic requirements of this transportation system. In the station projects, foreign influences were assimilated from the use of new materials and constructive technologies, as well as the aesthetic-formal codes associated with eclecticism began to be applied, in a context characterized by the predominance of the language of neoclassical architecture."

Precisely this year, on the 180th anniversary of the event, Cuba celebrates a day that began in August and will run until January 29, 2018, Workers' Day in the rail sector. In this way the arrival of the train to Cuba is commemorated, its extraordinary impulse to the sugar and economic development of the country, and its influence on the sociocultural and identity of the nation.