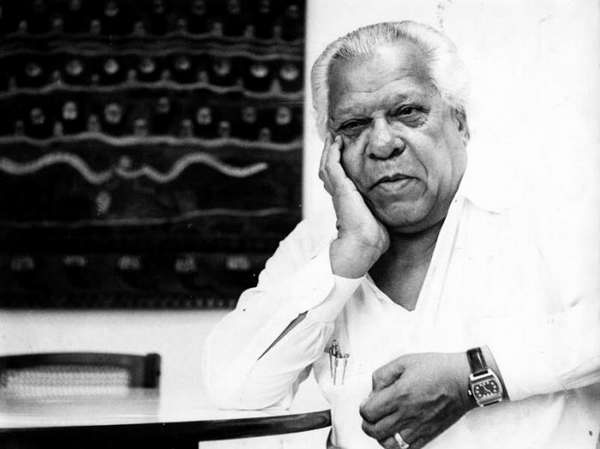 The stature of the poet Nicolás Guillén grows with the years in the eyes of the world. If today a survey is carried out, whether in America or Spain, in order to know to whom of the Cuban poets one has as representative of the national literature by the canons of here and there, the list will include the names of Jose Martí, Gertrudis Gómez de Avellaneda, José María Heredia, Julián del Casal, Eugenio Florit, Emilio Ballagas, José Lezama Lima, Dulce María Loynaz, Gastón Baquero, Eliseo Diego, Fina García Marruz, and Roberto Fernández Retamar.

Perhaps even some of the fans of the genre would mention Roberto Friol, Antón Arrufat, Manuel Díaz Martínez, Luis Rogelio Nogueras, Delfín Prats or Reina María Rodríguez.

However, by general consensus - and with agreement of all areas of sensitivity and social composition - there would be a space for Nicolás Guillén, who would be 115 years old on July 10.

This recognition comes from a full work that represents a genuine expression of the sensibility, character, historical process and combative spirit of a nation, a geographic scope and an epoch.

Because in the annals of Cuban literature this name has left an imprint since the poet published his work Motivos de son in the Sunday supplement of a Havana newspaper in 1930.

At that time an environment of insatiable social discontent prevailed in Cuba, which would generate the so-called Revolución del 30, a process in which the battles of avant-garde tendencies in the cultural sphere were mixed, and battles were also waged in the socio-political sphere against Gerardo Machado's dictatorship and the North American dominion over the nation.

In this sui generis stage, a pleasant artistic revelation resulted in those eight poems based on the rhythm, the themes and the vocabulary of a genre of popular music and dance, then very fashionable: the son, where factors of the two ethnicities that form The Cuban national complex: Spanish and African.

The repercussions of that first book were deep, but still the echoes of that proposal had not been completely adjusted when Guillen again stimulated the poetic image when publishing ¨Sóngoro cosongo¨ (1931), in which he blatantly deals with themes and forms of Creole folklore. The author entitled this book as "poemas mulatos", considering the Cuban, the mulatto, as a synthesis of both cultures: Hispanic and African.

It is undeniable that the poetic voice of Nicolás Guillén had a fertile ground of inspiration in the historical reality that Cuba lived, and in general, of his time, and a sample of them are his books ¨West Indies Ltd.¨ (1934) and ¨Cantos para soldados y sones para turistas¨ (Mexico, 1937).

Like César Vallejo, Pablo Neruda and Rafael Alberti, Nicolás Guillén was an exceptional witness, protagonist and chronicler of his world and his century and, like them, he traveled in time and space, in poetry and depth.

If El son entero (Buenos Aires, 1947) shows the fine and strong lyrical stylization of the son, and traits of its South American journey, La paloma de vuelo popular and Elegías (Buenos Aires, 1958) would reveal the dramatic image of exile, together with the incessant struggle for peace and social justice, in a particular poetic authenticity, which achieves a powerful flight in its great elegies.

The triumph of the Cuban Revolution in 1959 returned the poet to his homeland after a long exile, to travel a new, splendorous stage of certain hope. His active, constant contribution to the cultural process of his country, far from impeding his prodigious creativity, stimulated it to the maximum.

The books Tengo (1964), El gran zoo (1967), La rueda dentada and El diario que a diario (1972), El corazón con que vivo (1975), and Por el mar de las Antillas anda un barco de papel (1978), are the best testimony of his poetic genius and indelible permanence.

With probity and lucid analysis, the Cuban-American professor and researcher Roberto González Echeverría characterized the Guillen legacy when he said, "the most advanced criticism on Nicolás Guillén has shown that he was not a poet, but many poets. The monolithic Guillen, sculpted by critics and bureaucrats to turn him into a monument called The National Poet of Cuba is no longer valid. We are at a stage where the work of Guillen, having emerged victorious from all political and moral battles, must be tested in the broader arena of modern poetry in general."

Later, the critic stresses the transcendence of the Cuban bard: "Guillen is a major author as an Afro-Antillean poet - Afro-Antilleanism is not a mere sociopolitical theme, but it is also part of a general poetic review in the center of the modern poetry written in Spanish language."