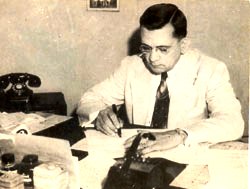 At only 15 years Luis Casas Romero went to war. He had decided to join the Mambí Army: he, his patriotism, all his knowledge about solfeggio and flute, and his ability to perform concert works. Take to the hills!

However, a wound on his right leg would bring him back to his native Camagüey. After the death of his father in 1901, he worked at various trades: he was a typographer, a work writer and proofreader. Over the years he returned to his affections: he exercised as a musical critic and founded, organized and directed the children's band of the city.

According to the extensive bibliography dedicated to broadcasting in Cuba, it was precisely Luis Casas Romero who made the first radio transmissions in the country, on the band of 370 m. On August 22, 1922, this man fulfilled his dream of operating his 2LC amateur radio plant.

They say that the 9:00 pm cannon shot from the La Cabaña Fortress was closely related to those first sounds through the ether: at that time Casas would perform a chord with his horn and transmitted the exact time.

A female voice was soon added to that effort: Zoila Casas Rodríguez, his daughter, who was also the first Latin American announcer. Initially she presented musical numbers and later began to read children's stories. Since then, the woman has left many traces in this imprint of communicating with sounds and words.

This has come down to history in different books and historical documents. Precisely another woman, descendant of mambises, the journalist, announcer and researcher Josefa Bracero, has been one of the many people interested in perpetuating the milestones of this media in the largest Antillean archipelago.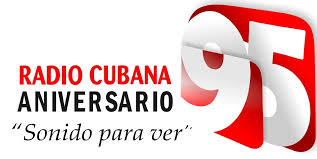 To its authorship belong volumes such as the trilogy Rostros que se escuchan, Otros rostros que se escuchan and Estos rostros que se escuchan, ¨la obra y Silencio… se habla''. In all of them you can see, through the testimonials of many protagonists, that after the revolutionary triumph of 1959 work was done to "make radio a means to help create and not to alienate, overcome and not degrade, to reach increasingly higher stages in correspondence and be worthy of the new society, was the supreme objective, and Cuban broadcasting started heading toward it."

It is a real challenge for its workers in each of the country's broadcasters. Ninety-five years later, Radio Cubana maintains the same Mambí spirit as its founder, adding an audience in the midst of the 21st century audiovisual avalanche, because as Josefa Bracero said, "It has a unique charm and appeal, with few resources to achieve surprising results, in which the technique and creation are present, giving way to the finest creative fantasy to provide listeners with the possibility of having a universe of their own.''