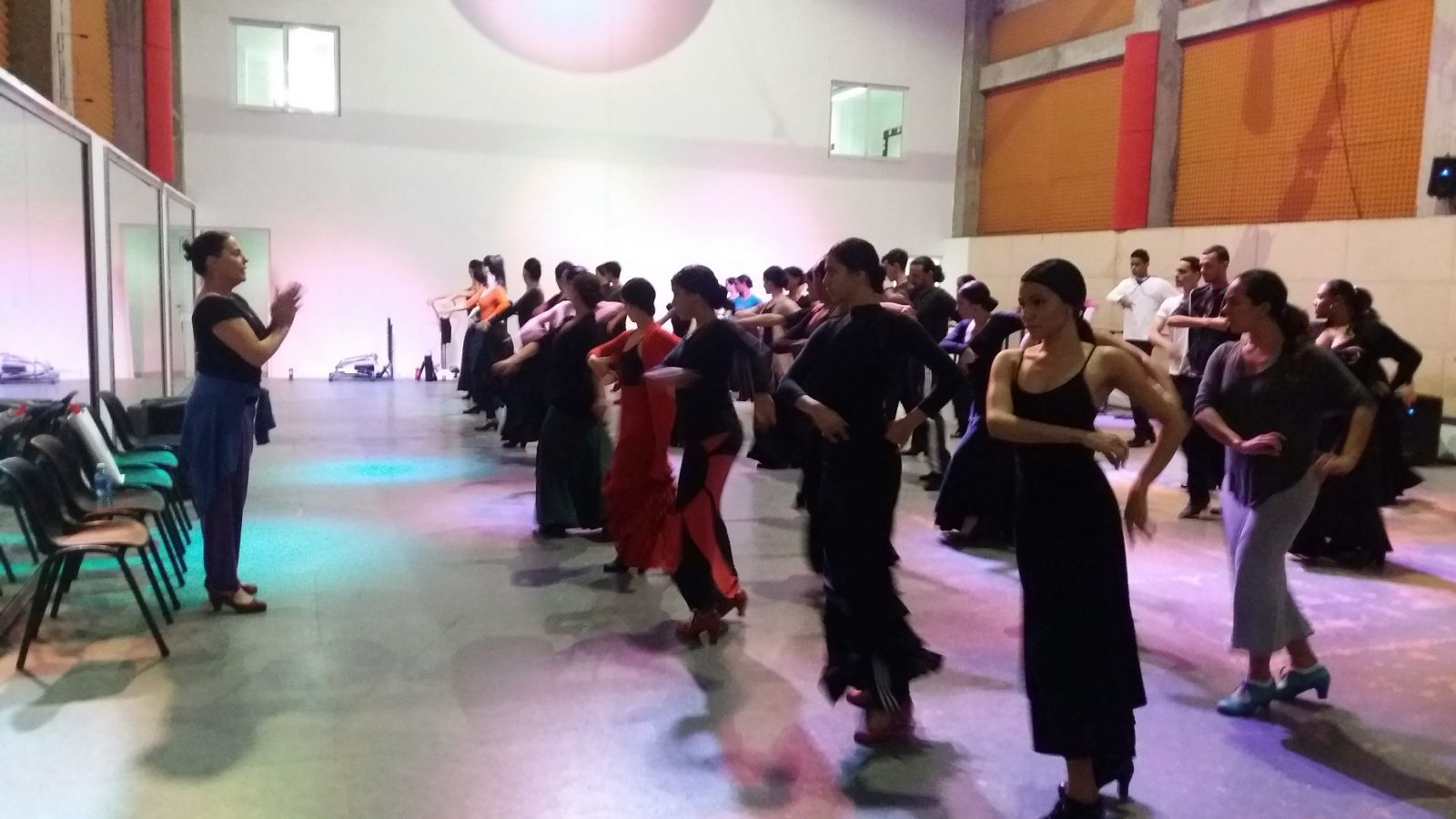 The Spanish Ballet of Cuba (BEC) has had a good start in 2018, with the visit of representatives of the Antonio Gades Foundation led by Eugenia Eiriz, who in a meeting with the press referred to the Spanish dance workshops received by members of that group and those of the sociocultural project "A compás flamenco", which ended on Saturday, January 27.

Sponsored by the Foundation, this January 23 more than 40 young people attended master classes given by the dancer Stella Arauzo, who is the artistic director of the company Antonio Gades, at the BEC headquarters, which is located in the former Mara cinema in Santos Suárez.

During the exchange, Eugenia Eiriz, was satisfied by her stay in Cuba, the welcome and being able to appreciate how the legacy of the famous dancer and choreographer - who was her husband - lasts, which is something very important for the new generations.

The purpose of the Foundation is to maintain this bridge of cultural collaboration and incorporate more young people to future workshops and transmit the technique, style and philosophy of Gades, she said.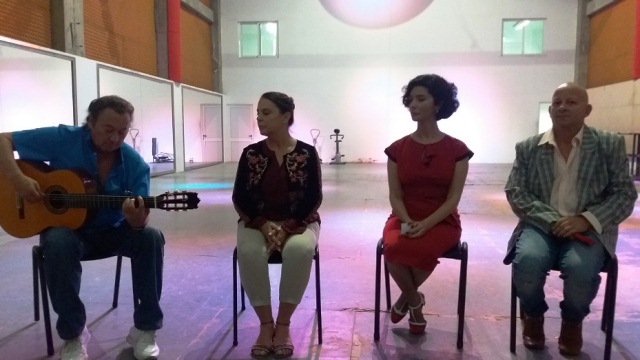 In this regard, Stella noted the wonderful welcome in Cuba, her previous visits and she also recalled the beginnings of her career, the meeting with Gades and Cristina Hoyos.

For Eduardo Veitía, who is the general director of the BEC, it is impressive to see the remarkable Spanish teacher transmitting her knowledge to young people, and said that many ideas have come up with this visit.

He was inspired by Antonio Gades to define his path to dance, since he admired him as a child, as he said, and had the privilege of knowing his idol and performing "Bodas de sangre". He recalled the great idea and support of Alicia Alonso, who is the general director of the National Ballet of Cuba, in to create a set of Spanish dances, which over the years became the Spanish Ballet of Cuba.

An emotional moment of the meeting took place when Veitía declared that from now on, the main rehearsal room of his company will be named Antonio Gades.

The meeting with the press began with the screening of the audiovisual "Gades: disciplina y libertad", filmed by the Foundation, which in 10 minutes you can admire this legend of flamenco that narrates his beginnings in dance, memories, affection and thanks to his first teacher, Pilar López, the rehearsals and performances.

The Spanish dance workshops taught in Cuba have also had the support of the Ministry of Culture of Spain.