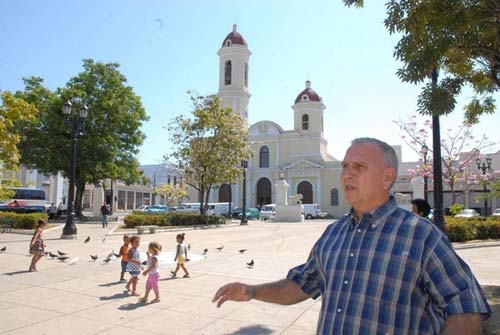 The panel of judges of the 2017 National Prize of Cultural Heritage for Life Achievement, which was made up of doctors Eusebio Leal Spengler, José Linares Ferrera, Daniel Taboada Espiniella, Isabel Rigol Savio and Jesús Gómez Cairo, decided to give the award to the architect Iran Millán Cuétara.

According to the president of the National Council of Cultural Heritage, MSc Gladys Collazo, at a press conference on Friday, the decision is based on the multi-faceted work of the award winner in the fields of museography, restoration, properties, research, teaching and his leading role in the management of cultural heritage of the province of Cienfuegos.

"His outstanding work as an architect in the management of the Cienfuegos patrimony is an example for all - Collazo says, and further on: "he has always been linked to his colleagues giving his contribution, knowledge and positive experience, such contributions help the safeguarding and care of Cuba's heritage because his teachings are implemented in other provinces."

He also indicated that the impeccable performance by Millán Cuétara has established a chair in how a historic center declared a World Heritage Site is managed, and has served as an example for other historic centers that have a similar status or other historical centers declared national monuments.

The award of 2017 Cultural Heritage for Life Achievement will be officially delivered on April 18, the date on which the Day of Monuments and Historic Sites is celebrated.

The architect Iran Millán Cuétara participated in the genesis of the implementation of the municipal museums in the province of Cienfuegos, as well as in the processes of identification, inventory and delimitation of the historical centers and the preparation of the nomination files of the National and Local Monuments of the province.

He has been a general planner of the vast majority of the restoration and rehabilitation plans of the built heritage of the province, where the Mesón Palatino, the Provincial Museum of Cienfuegos, the Universal Art Reproductions Gallery, the Casino Español, the Tomás Terry Theater, the Reina Cemetery, the Seafaring Historical Museum, the Jagua Castle and the Palacio Ferrer stand out.

He was the founding director of the Office of Monuments and Historical Centers of the province and has worked since its creation until today as director of the Cienfuegos City Curator's Office.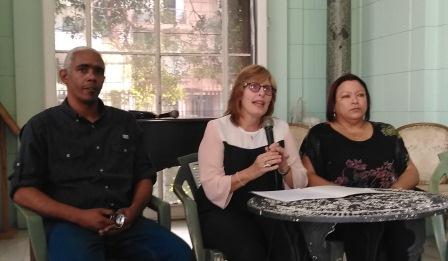 According to the minutes, among his fundamental contribution is the elaboration of the files of the historic center of Cienfuegos for its declaration as a National Monument in 1995 and World Heritage in 2005.

In addition, the committee underlines that his vast national and international experience, teaching and research work and the results obtained in heritage management are recognized in all areas and make him enjoy a well-deserved reputation.

With this award given to Iran Millán Cuétara, the panel of judges also recognizes the meritorious work carried out in the provinces by consecrated specialists in the different spheres of cultural heritage conservation.