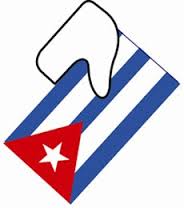 A new institution took shape in Cuba in 1976, with which the current electoral system that promotes popular participation was implemented through which citizens can choose, nominate, elect, control and revoke their representatives.

It was in that year that the first electoral process was carried out after the revolutionary triumph, in which the leaders were elected to the municipal assemblies of People's Power.

In the political system of the Greater Antilles archipelago electoral parties do not participate, since the Municipal Assemblies are integrated by delegates nominated and elected directly from the community base. These municipal forums agree the nominations of the delegates to the Provincial Assemblies and the deputies to the National Assembly of People's Power, which will be voted by the population, also in a direct, secret and voluntary way.

The Cuban electoral system establishes, through its 1992 Electoral Law, two types of processes. The first one covers general elections, in which the deputies to the National Assembly of People's Power, their President, Vice-President and Secretary, the President, First Vice-President, Vice-Presidents, Secretary and other members of the Council of State, the Delegates to the Provincial and Municipal Assemblies of People's Power and their Presidents and Vice-Presidents are elected. These elections are held every five years. And the second, includes the partial elections, in which the Delegates are elected to the Municipal Assemblies of People's Power and their Presidents and Vice-Presidents. They take effect every two and a half years.

Revolutionary antecedents

In 1974, a decision was made to develop in the province of Matanzas an experience on the establishment of the bodies of People's Power. On July 21 of that year the Provincial Assembly of People's Power was constituted, an experience that represented the basis for elaborating the proposal of the structure that would be adopted by the bodies of People's Power in the country.

On October 10 and 17, 1976, on the first and second rounds of elections, 95.2% of all Cubans over the age of 16, by secret ballot and direct ballot, elected more than 30,000 10 725 delegates (council members) to the 169 municipal assemblies of People's Power (city councils), which were officially constituted on October 30, the same day that delegates to the Provincial Assemblies are elected.

Until the 1992-93 elections the practice of the people in Cuba was to nominate and elect their constituency delegates, who then determined who would be the delegates to the Provincial Assemblies and the deputies to the National Assembly.

On July 12, 1992, the Constitutional Reform Act was approved by the National Assembly of People's Power to comply with the recommendations of the Fourth Congress of the Communist Party of Cuba adopted as a result of the public debate. In the new Electoral Law unpublished forms of election of the deputies to the National Assembly and delegates to the provincial assemblies were established, amongst other issues.

Details of the Cuban electoral process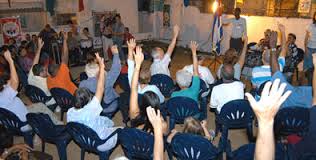 The constituencies select by hand the base delegates. By the secret vote of the electors, the Municipal Assemblies are formed. This requirement also applies to Provincial Assemblies and to the National Assembly, chambers whose candidatures are submitted by the Candidacy Commissions.

The Municipal Assembly is composed of the delegates of the constituency of the People's Power who transmit in the municipal administration the problems of their constituents and periodically report on their management.

The National Assembly and the Provincial Assemblies are made up of base delegates of up to 50 percent.

The National Assembly of People's Power is the supreme body of state power. It is the only body with constitutional and legislative power in the Republic.

The National Assembly of People's Power elects, from amongst its deputies, the Council of State, composed of a President, a First Vice-President, five Vice-Presidents, a Secretary and the rest of the members. The President of the Council of State is head of State and head of Government.

All citizens, legally entitled, have the right to intervene in the direction of the State, either directly or through their representatives.

The Communist Party of Cuba does not propose, nor postulate, nor promotes candidates.

Universal, automatic and free registration of voters in the electoral register.

The vote is free, equal and secret and each elector has the right to one vote.

Cubans who have reached the age of 16 are entitled to vote, except for mentally disabled persons upon judicial declaration of their incapacity and those legally incapacitated for crimes. In the case of Deputies to the National Assembly it is required to be 18 years old.

A candidate is elected if he or she obtains more than 50% of the valid votes cast.

The National Assembly and the Provincial Assemblies must be made up of delegates of up to 50 percent. Before 1992, more than 50 per cent should be district delegates.

New elections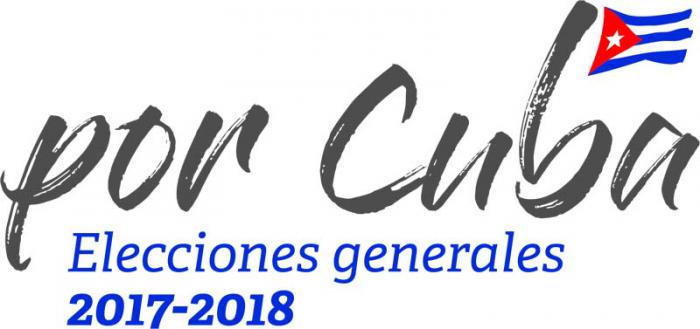 The State Council of Cuba this year convened general elections to elect delegates to municipal and provincial assemblies, and to deputies to the National Assembly of People's Power (ANPP).
Those votes to be selected for the term of two and a half years to the delegates will be made on October 22, 2017 in the first round. While the second will be on October 29 in those constituencies in which none of the candidates obtain more than 50 percent of the valid votes cast.

The current legislature of the ANPP is the VIII and began on February 24, 2013 and is made up of 612 deputies.