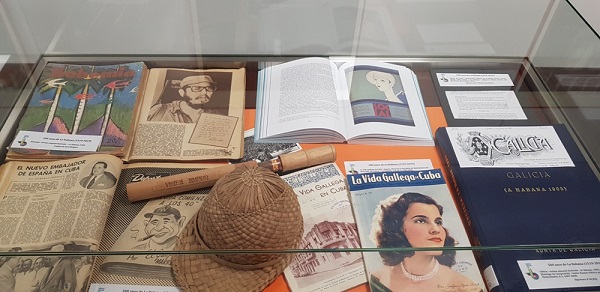 Havana's 500 years are the center of attention in Lugo, the first city in Spain to celebrate the founding of the town of San Cristóbal. This advance took place in the Public Library, where a ceremony was held with the presence of the Consul General of Cuba in Galicia, Yahima Martínez Millán.

The Cuban diplomat together with the Galician educational authorities and María Elena Pazos, director of the institution and main manager of the activities, inaugurated the Lugo-Habana exhibition that shows old documents on the city of five centuries -and also from other provinces of the Antillean nation-, which are conserved in the Historical Archives of the city, Library and Galician private collectors.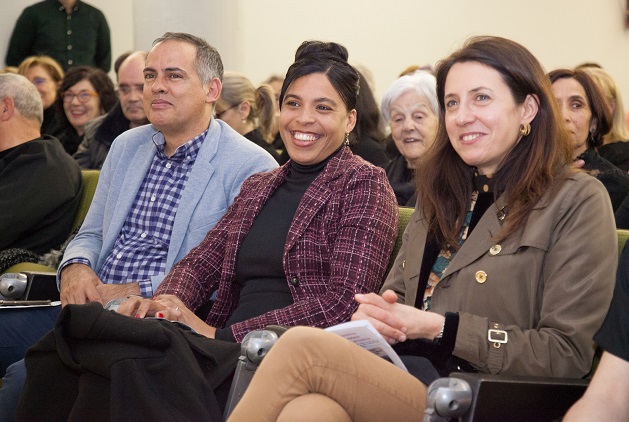 The Alejo Carpentier Chair of Cuban Culture at the University of Santiago de Compostela, photographer Xosé Reigosa and the Abel Vilela family also contributed to this documentary and graphic memory with photographs, objects, handicrafts and documentation.

At the same time, the exhibition of the project Mujeres de aquí y de allá, an audiovisual production by Reigosa and Pilar Sánchez; a lecture by the writer Elisa Vázquez de Gey about the Cuban capital and its history, as well as a discussion about her novel Una casa en Amargura, presented at the International Book Fair Cuba 2017, which will soon be published by Ediciones Boloña.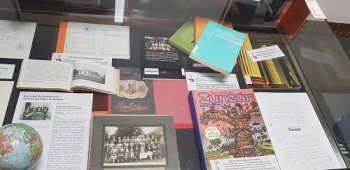 That day was the culmination of a global project developed this year in Lugo, for Havana's fifth centennial, and one of its special moments was the donation of books to the Lugo Public Library by Martínez Millán, who presented the books Ángel: la raíz gallega de Fidel, written by Katiuska Blanco; La Edad de Oro by José Martí; and Cuba ciudades legendarias: 500 años, a compilation made by the Ministry of Tourism.

The low temperatures in Galicia and the intense rain did not prevent an audience of all ages from celebrating, to the rhythm of the old habaneras performed by the Lugh choir, the five centuries of the Cuban capital that will be celebrated next 16 November, delve deeper into the origins of Amargura Street, located in the Historic Center - declared World Heritage by UNESCO - and show interest in literature and culture in general, of a country with which they unite friendly, sentimental and emotional ties.

The meeting was held to commemorate World Book Day and 25 April , coincided with a date of great significance, being the 45th anniversary of the Carnation Revolution in Portugal, which began with the song Grândola Vila Morena by the musician and composer José -Zeca- Afonso.

The celebration project included exchanges and meetings with the participation of the inhabitants of Lugo - both Galician and Cuban residents - who offered their memories of the largest archipelago in the Antilles and discussed traditions and culture in the Caribbean archipelago.

Notes
Photos: Courtesy of Elisa Vázquez de Gey and Yahima Martínez Millán, Consul General of Cuba in Santiago de Compostela.
(Thanks to Yahima Martínez Millán, Consul General of Cuba in Santiago de Compostela; Elisa Vázquez de Gey and María Elena Pazos)