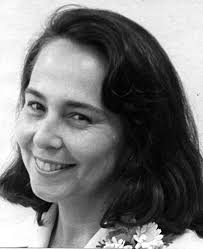 The image of Vilma Espín Guillois is always associated with a flower, no matter its variety or its texture, color, perfume, because the similarity does not admit mistakes. Both are a symbol of sweetness, softness, simplicity, and beauty, and they contain in themselves a deep meaning that lasts and transcends.

On the occasion of the 88th anniversary of her birth, on April 7, Cuban women and the people all recalled his enormous stature of rebel student, clandestine fighter, guerrilla woman, effective leader, who knew how to devote herself completely to the revolutionary cause.

Many were her battles after the triumph of the 1959 Revolution as to assume with enthusiasm and preparation the task entrusted by Commander in Chief Fidel Castro Ruz to create and lead the Federation of Cuban Women.

Her proven intelligence and principles led her to fight untiringly for women's equality, to foresee and channel important tasks from that trench, to propitiate the opening of the Ana Betancourt Schools for peasant and domestic women, unite institutional wills to propitiate their full access to wage-earning work and to create children's circles for their children, to promote women's access to education and to obtain a profession or trade, the creation of centers for children without family protection, as well as the proposal of approval of directives and social wealth programs.

With her great humanism and boundless fidelity, she always had other urgencies on her mind, such as the need to enhance the role of the family as the fundamental pillar of society, create the Family Care Houses, the National Center for Sexual Education, the Mujeres Magazine, the Editorial of Women, and the approval of the Family Code.

Vilma was and continues to be one of the most emblematic heroes of the Revolution, an she was the recipient of important recognitions, but above all of the admiration, affection and respect of her people and of many friends in the world, who recognize in her an extraordinary example of the Cuban woman.