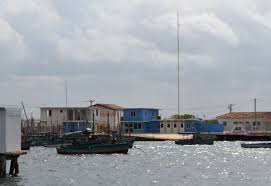 In 1514, Trinidad was founded near the Arimao River, then it was decided to bring it closer to the sea. Since then its history would be linked with the movement of the waves and the unique breeze that comes from the depths of the ocean.

And there they went, Trinidad and its people, without protest. Its new geographical location would be near the aboriginal village of Manzanilla: in the middle of 1515 the third town founded by the Spaniards in Cuba was in what would be its location forever. By the end of the 18th century, gold, sugar and tobacco had made it the most important city in the center of the country.

But many of the stories that distinguish it do not come from the land, but from the sea. This is the case with the legend of the town of Casilda, with its port of loading, its bay, and the characteristic environment of fishermen's lives, on the northwest shore of the Gulf of Ana María.

They say that one day a small schooner came to those places with a desperate mother and father, because they carried their sick daughter in their arms. Perhaps they landed in that port by chance, perhaps misfortune and sadness left no alternative, or perhaps they sensed the miracle. The truth is that they never left again: according to legend the cool sea air managed to heal the child and since then that place bears her name.

To honor it, life there is as restless and dynamic as any infant who reinvents himself with joy. It seems that the boats have that purpose and they crowd one another, with their humble timbers, sails and owners, anchored to a small port from where they depart again and again towards the fertile sea.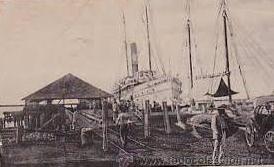 According to the story, it was not until 1829 that the governor Don Rafael de Quezada invested resources in that population. Thanks to such efforts the first dock and the enclosed road were built. On December 18, 1847, at 7:00 am, the solemn act of laying the foundation stone for the Church of Santa Elena was performed, from which comes one of the popular traditions that honors the pride of that town.

From the colonial times the Fiesta de Santa Elena is celebrated in August, a festival dedicated to the patroness of the port. According to tradition, since the foundation of the church every year a giant fair is held and the inhabitants take advantage of the opportunity to market handicrafts, agricultural products, food, liquors, and typical drinks. These are days of celebration and reunion amongst neighbors.

This is how the people live in Casilda in order to pay homage to its name as well as the legendary miracle of healing and the health provided by its sea water.