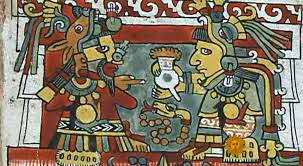 In times of pleasures forbidden to humans, when chocolate had not yet been named as such, Quetzalcoatl flouted the rules of the heavens. The also known as "The Feathered Serpent" was a god very close and benevolent to the earthlings and, therefore, he carried the cocoa seeds (Theobroma cacao, from the Greek "theo", god, and "joke", food. That is, food of the gods") to the settlement of the Toltecs. It was so that the women learned to prepare the blessed and delicious drink.

Its consumption reached the Mayans in 600 BC. and to the Aztecs, in 1400 a.C. approximately. Even, the cocoa bean was a monetary and measure unit for these communities. In addition, it was used as a tax in conquered areas and it was considered to be a symbol of abundance, so it was usually present in religious rituals.

According to the traditional Mexican legend, since then the grains were completely dried until the fruits changed their reddish color to a brown tone. Later they roasted them in the sun and ground them until they obtained a fine and homogeneous paste, which they mixed with water and served in jícaras.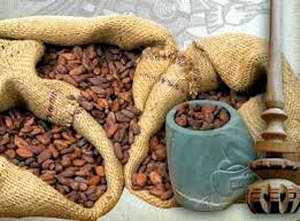 The betrayal cost Quetzalcoatl permanent exile: the other gods did not allow him to return. However, some say that after a few days he took advantage of a small ray of sunlight and returned with his own people. Other versions claim that one of the gods, who disguised as a merchant, offered him a drink "so that he would forget his sorrows and problems"; Quetzalcoatl drank it and got drunk. When he woke up, he felt so embarrassed that he disappeared forever.

However, the truth is that on earth he left a delicious gift. Since Hernán Cortés tasted it together with the Aztec emperor Moctezuma, in 1519, the also known as "brown gold" was highly valued by the Spanish conquistadors. In this way, the elixir spread to the old continent. Since then, chocolate has been consumed in dissimilar variations in all parts of the world: in desserts as well as in salty dishes.