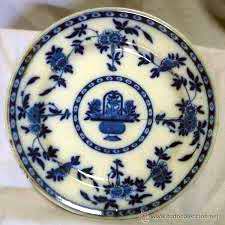 The mineral called cobalt was used for thousands of years to bring the blue color into ceramic glazing processes. Contrary to what some scholars think today, blue crystals, enamels and cobalt paintings were already used in Ancient Egypt, as has been detected in its statuary, as well as in Persian neck beads from the third millennium BC.

It has also been found in the ruins of the city of Pompeii, incinerated by the Vesuvius volcano in the year 79 AD, and in the more recent porcelain of the Ming dynasty, circa the 1300s, with an intense blue in its decoration.

But behind the mineral that manages to materialize the most difficult color to perceive in the rainbow, according to optical physics, there is a curious legend that later emerged in the German Middle Ages, which became very popular amongst the miners of Saxony.

It turns out that the workers would unsuccessfully try to capture an evil spirit named Kobold, who took refuge in caves and forests; a goblin whose main mischief was to substitute or transform the silver, which they supposedly obtained from the bowels of the earth, into a material to which they feared and rejected because it left a grit on their bodies that caused them diseases.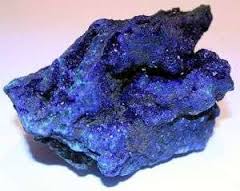 But not all the legend is fantasy because the natural cobalt is usually silver gray, and it can be confused with silver, which is even capable of degrading. In addition, it is slightly toxic if kept in contact with it, mainly due to the arsenic in it. The cobalt stones in natural state, that is to say, without being purified, contain this substance, that when it comes in contact with the air it forms arsenic oxide, a poisonous compound.

However, cobalt, administered in small doses, is an essential mineral for the health of mammals, including humans, as it integrates cobalamin in Vitamin B12, which is found in meat, milk and other strong proteins. Also, in some vegetables and fruits if they were planted on cobalt-rich soil. Its deficiency in the organism can cause anemia.

But the Saxon miners lived in the feudal darkness, therefore, they did not know this data and cursed the intruder. Of course, the rogue goblin could never be caught, but his name baptized for posterity the mineral in question, isolated and scientifically cataloged by the Swedish chemist Georg Brandt around 1735. In his work entitled "Sobre los Minerales", the wise man made reference to the "semimetal" obtained: The Kobold or Cobalt, which was completely characterized in successive research.

At the end of the eighteenth century, the scientific community confirmed the discovery of Brandt, and as early as 1819, the German chemist Friedrich Stromeyer reported its presence on an aerolite, which corroborated its existence also in the extraterrestrial universe.

The subject of the legend that I have just told you is about how a Saxon goblin of the Middle Ages came to leave his mark on an aerolite.