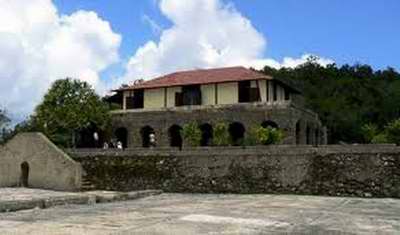 For centuries, Cuba has been a land of coffee. There is no page in the history of the Island without that aroma. In addition, if the appetizing and delightful smell is mixed with forbidden loves, any legend is a captivating narration.

The brothers of Haiti gave us very significant essences in the construction of our nationality. Together with them came the French settlers who were driven away by the rebellions and impetus of the Revolution in that Caribbean country.

This is how Mr. Víctor Constantan came to eastern Cuba. He came to save his life and economy. As soon as he settled on fertile land, he began to grow corn, cocoa and coffee.

For ten years, he was building a mansion in the mountains of the current province of Santiago de Cuba, based on lime, stone and mud. His finances were expanding thanks to the kind and productive land, where around 25 slaves worked. Among them was the beautiful mulatto Isabel María, who served as inspiration to name that farm: La Isabelica.

As they say, that was the most prosperous coffee plantation of the 19th century in the eastern part of the country, and to this day dryers and mills, which worked in that period of splendor, have been preserved. The building has two stone floors: on the ground floor one can see different objects of the time such as a sundial, old furniture and various artifacts used in coffee production, including a mill used to pulp dry coffee; while, on the upper level, the atmosphere of the original dwelling is recreated: living-dining room; living room, library and bedroom.

Precisely, according to the legend, there can still be heard the moans of fatiguing slaves forced to work without freedom. In addition, several stories are told about the love that Mr. Victor and María Isabel lived. It was a relationship silenced by the racist prejudices of the time: although both were legitimately married, the mulatto died without obtaining her freedom.

They say that even in the corridors of that house one can feel her hurried steps, who assumed domestic chores during the day and at night satiated the passionate desires of Don Víctor. Such was the love of both that since then the popular voices assure that in the matrimonial bed no white woman slept.

According to specialists, worldwide, Cuba has the largest number of old coffee plantations with archaeological value. Specifically La Isabelica is considered to be a World Heritage Site, for its historical, architectural and environmental values. There a museum-coffee plantation is erected, where the visitor can know the details of the coffee culture introduced in Cuba by the French settlers.