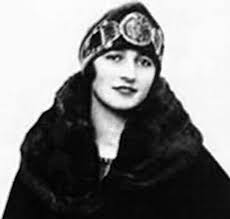 Watching a lady driving today may seem so normal, and you do not even notice how splendid and daring is to see them in front of a wheel. I wonder how shocking it would have been to see that young lady who drove a car for the first time in Cuba.

I would have liked to see the enigmatic event, but when that happened my parents were not even born. People called her Macorina, but her real name was María Constancia Caraza Valdés.

This woman was born in the village of Guanajay, which was the former province of Pinar del Río in the west of the country; she was very rebellious as a child and was always ready to break the rules without fear of anything. She was a very determined woman.

They say when she was 15, she ran away from home to live in Havana with her boyfriend and only love. But eventually economic hardships ended the beautiful relationship and lacerated her personality.

Thereafter she was committed to being "a working girl", but not a prostitute. She never worked in a brothel and only chose personalities of the most influential social circles of the city.

Macorina was a very beautiful woman, because the delicacy of her lips and passion in her eyes cast a spell on men. It is said that the lady became one of the most elegant and famous harlots of the time. Her charms made people fall head over heels for her imploring love, despite knowing her profession.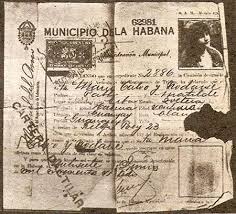 She was so popular that some compared her to Mata Hari, because she rubbed shoulders with figures of high social and political position. Even José Miguel Gómez, who was the second president of the neocolonial Republic of Cuba, sighed over Macorina.

The young Havana lady was beautiful, intelligent, and wealthy and possessed a daring character, which allowed her to get into the most selective social circles. But she was more famous even when she drove her own car through the streets of Havana. And it was so good that she also became the first lady who had a driving license in the early twentieth century.

This woman has become so immortalized that her image has been present even in visual arts. The painter Cundo Bermúdez included her in one of his paintings, and in the famous Bejucal charangas there is always a character who is disguised as Macorina in the parades. It happens that her personality made her take an important place in the hearts of many Havana men that even now remember her. (By Ruth Soto Falcón)