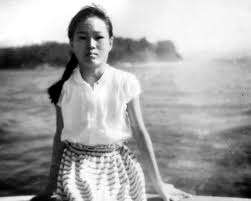 Sadako Sasaki only lived 12 years. She was born on January 7, 1943 and died on October 25, 1955. Her home was near the Misasa Bridge in Hiroshima, Japan, just over a kilometer from the so-called Ground Zero: the place where the atomic bomb exploded on August 6, 1945.
The wounded, missing and dead of that day totaled more than 129 thousand people. About 176,000 Japanese lost their homes and the blast swept almost 60 percent of the city of Hiroshima. However, Sadako Sasaki was fortunate enough to survive.
She became a hibakusha, a term with which it was identified to "the people affected by the explosion." But their optimistic temperament must have been very strong in order to overcome the social discrimination of those who considered the hibakusha to be second-class citizens, especially because they feared that their bodies would spread disease.

However, the girl grew up in good health and even practiced sports. One day, in one of her races, Sadako Sasaki felt bad and fell to the ground. After the medical examination she was diagnosed with leukemia, known as "Atomic bomb disease." It had been nine years since the outbreak, but sadness and death were in the blood of the Japanese.
Sadako lived 14 months in the hospital. In that period, her friend Chizuko Hamamoto told her the legend of a thousand paper cranes. According to legend, the gods granted wishes to those who succeeded in accomplishing this feat of origami.
It was thus that the brave girl began her work. While she was making her cranes, she asked to be cured of her illness. Her longing was to run again. However, with the passage of time, meditation and manual labor she had a lot of time to rethink. Then she was more greedy and humanistic: she wanted all those who suffered similar ailments to find healing.
With these illusions, she managed to make 644 cranes, but the time was not enough for more: Sadako Sasaki died because of the leukemia, but a beautiful tradition remained as a symbol of peace.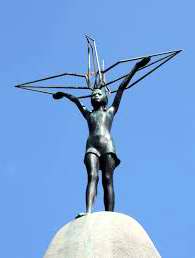 Her friends and family completed the thousand cranes and decided to build a monument in honor of the girl and all the victims of that sad August 6, 1945.
Thus, from 1958, her image rises in the Children's Peace Monument in Hiroshima: Sadako seems to fly with a giant crane in her hands, pointing to the sky. At the base of the statue can be read: "This is our cry, this is our prayer: peace in the world."

The story of Sadako Sasaki along with the legend of a thousand paper cranes has dismayed many people: in Japan an origami like this is given to wish someone a speedy recovery, and in the world, the feat remains a call to understanding and the balance of nations.

Aware that there is a long way to go, even thousands of paper cranes come to the Sasaki monument every August 6, so that we will never forget that there are still many desires to fulfill.