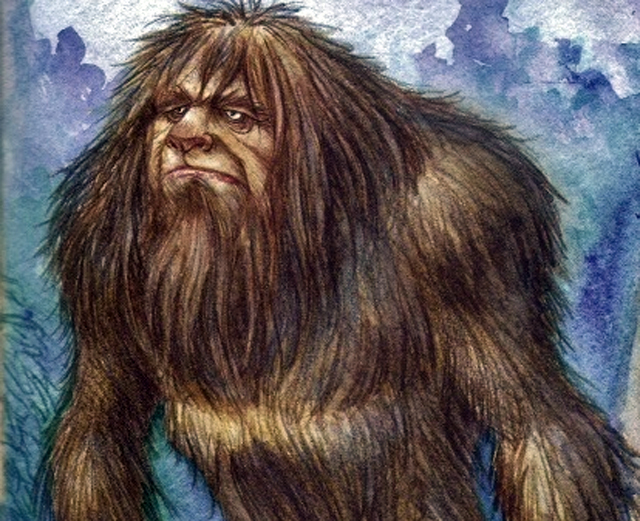 They say that some time ago the ucumar came back. They say they saw it in the Argentine hills, through El Crestón, about 40 kilometers west of San José de Metán, department of Metán, in Salta province. As in the legend, the apparition showed humanoid form, with immense and sharp teeth.

According to the voices that have kept this character alive in the popular imagination, it is a wild, ugly man... with very big hands and feet... body covered with hair, long beard, narrow forehead.

In Quechua and Aymara language, ucumar means bear and most of the interpretations of the legendary being are based on this meaning. The stories about him prevail above all in South America: Argentina, Peru, Bolivia, Ecuador, Venezuela and Colombia.

According to the writer, historian and poet, Carlos Jesús Maita, the ucumar "is an unwanted child resulting from the relationship between a field maid and the ranch pattern. Shortly after his birth, the infant was abandoned in the mountains where his hair grew and he survived thanks to the help of Lucifer. From time to time he returns to his father's farm to feed on corn and steal animals whose meat he eats raw, tearing it with his claws. Sometimes he steals a woman to satisfy his low instincts.

On this violent facet attributed to him, it is said that he attacks and kills mercilessly. That is why she appears late at night, to surprise her victims. It is even said that he basically attacks children and women. He captures them in order to force them to live with him and give him children.

According to legend, he lives in caves at the bottom of the ravines and likes to walk along the rivers, especially to bathe in them. There are those who say that in addition to his strength, he is characterized by his agility, to the extent of being able to climb trees.

According to Maita himself, many scholars of these issues agree that the ucumar emerged from the spectacled bear or ukumari (Tremarctos ornatus) of the jungles of the Chaco yungas, which exists in the Baritú National Park, in Salta province, Argentina, and its surroundings.

"The ukumari is the only bear species registered in the subcontinent, and there are almost no specimens left in the world (in Peru there are about 3000), which is why it is protected by law, hunting is totally prohibited," explains Maita.