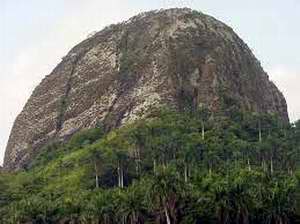 The eastern region of Cuba is emblematic not only for its history, but also for the magic of its nature. There the geological whims are combined with the creations of man to surprise locals and visitors.
This is what happens with the Gran Piedra, which is 51 meters long and between 25 and 30 meters wide. The huge rock is of volcanic origin and constitutes the highest point of a mountain located 1225 meters above sea level. Its location makes it a vantage point for those who wish to appreciate the immensity of the Sierra Maestra.
The great mass is distinguished by its contrast with flora and fauna. In addition, its peculiar dimensions make it the largest in the insular Caribbean.
There are several versions about its origin and, of course, several popular stories are inspired by it. The legends are mixed with the mystical style of the place along with the results of research. Several specialists have confirmed the formation of the Gran Piedra due to the impact of a meteorite millions of years ago; others consider it to be the result of the explosion of an underwater volcano.
This area is also famous for the legend of Baconao that currently not only gives its name to a lagoon, but also to a park declared a World Biosphere Reserve by UNESCO.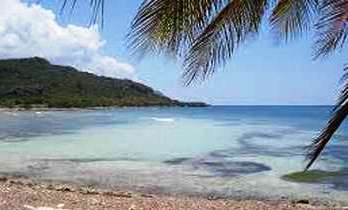 The natural reservoir has four square kilometers, houses a crocodile farm and serves as a natural setting for several sculptures that reproduce a Taíno village.
Through those places, you can still hear the story of an aboriginal child to whom the Baconá tree granted him certain privileges. According to legend, the child was given the power to play music with the snails of the lagoon and he was soon named Baconao.
They say that the chosen one was a skilled fisherman and swimmer, as well as a great player of batos (an aboriginal competition similar to baseball). However, he spent hours and hours sitting in the roots of the tree composing beautiful melodies. All members of the Taíno village were fascinated with his creations.
One day the boy went out to perform his daily routine and never returned. In his honor, the lagoon bears his name, as does the park around it: an area of attractive landscapes where you can still hear the rhythm of the snails of Baconao, combined with the breeze.