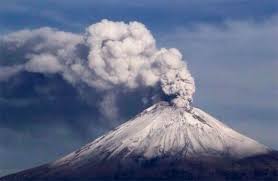 There are many legends about volcanoes, but to relate one of them to love is something unusual. Located on the Eastern mountain range of the Republic of Ecuador, the Cotopaxi volcano stands out as one of the most feared in the world, not only for its fierceness when burning, but also for the frequency of its eruptions, and especially owing to the number of people who are annually affected by this volcano.

This natural colossus impresses with its high altitude of approximately 5,897 meters above sea level. They say its crater rises above a blanket of clouds, as if to caress the sky.

The Ecuadorians fear their fierceness, because when it roars everything shudders. The windows of the houses and everything in them tremble. Then, a huge ash cloud hovers over the sky and the freshness of the fields languishes.

However, legend has it that the fierceness of the Cotopaxi volcano comes from an intense love triangle between Andeans.

A long time ago, there lived around this place a fearsome and handsome warrior called Cotopaxi, who disputed the love of the beautiful Tungurahua with another warrior named Chimborazo.

Cotopaxi in the Kichwa language means "Throat of Fire". That was the essence of this fearsome warrior who had to share the love of his beloved with Chimborazo.

For years, both warriors fought in a real bloody war, but the winner of the battle was Chimborazo, who married the beautiful Tungurahua.

The imposing warrior declared himself King of heights and wore white robes up to the end of his days. Soon his wife gave birth to an heir and they named him Guagua Pichincha.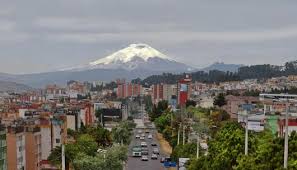 Legend has it that when Guagua Pichincha cries, Mama Tungurahua and the defeated Cotopaxi shudder and answer back with a major eruption.

True or not, this story has passed over from one generation to another amongst the inhabitants of the slopes of the Cotopaxi volcano. At least there is a mythical explanation for the excesses that nature has reserved for residents of this place, because they see how huge columns of black smoke and big phreatic explosions take possession of the place every year.

Perhaps due to its pride or maybe for the reunion with this fabulous legend, the certain thing is that the Volcano Cotopaxi continues being one of the most visited natural attractions in Ecuador. (By Ruth Soto Falcón)