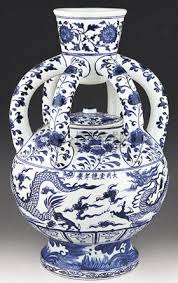 This is the story of an artist and his work, a love story like many others.

It is also the story of a quirk of power: that of a Chinese emperor who thought to be the "son of heaven", and therefore it was mandatory for his subjects to please him in all his ravings, as happened for many more centuries, millennia, in the history of that legendary country of the former Far East.

Upon learning of the existence of a craftsman in his kingdom, who was capable of producing finest works in a poor furnace, the monarch entrusted to him a colossal work: firing a pot containing the human essence itself, with its sensitivity and emotions.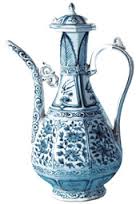 Pu is the name of the craftsman and his obsession with the perfection of his art knew no bounds. Upon hearing the request of the sovereign, he was not daunted by this and got down to work with all eagerness. Pu knew that talent, determination, wit and passion were the ways to reach the desired goal.

But the road was rough and he was determined to instil real life to the requested pot, so he tirelessly invoked the Genie of Flames. Then the Genie appeared and heard Pu's prayer to please his sovereign.

Although the wonderful being stoked the fire, the temperature did not fire the pot to the point that the craftsman wished. For eight days and nights, Pu relentlessly kept feeding his humble furnace.

At the ninth night, he understood that the miracle would not come without an offering in between. It is then that he took a step that would definitely lead him to immortality. Full of passion for his art, Pu threw his own body to the flames, and his soul took over his work as a repository of itself.

The sacrifice had a magical result: the heat, which increased with human fuel, achieved the unique glaze of Chinese porcelain; that that vibrates to the touch while muttering the onomatopoeia of the name of its creator, who since then has been recognized as the God of Porcelain.