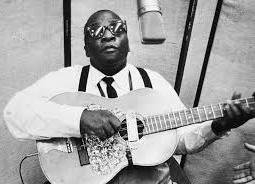 Little Arsenio was seven years old when life extinguished the gleam in his eyes forever. It all happened in an afternoon of innocence as he and his friend were playing riding, and the horses were brooms.

In just a matter of seconds Arsenio's broom handle hit a mule and the animal strongly kicked his face. His eyes began to bleed and although doctors did their best, they could not prevent the tragedy. In order to try restoring the sight of his right eye, doctors removed his left eye, however, all to no avail. Hewas completely blind months later.

Perhaps this difficulty aroused even more his sensitivity to musical creation. A carpenter called Victor Feliciano taught him to play some instruments, and strings stoked his desire to create. So the talent of this man, who played almost by ear, so surprised that they started calling him "The wonderful blind."

Arsenio intensely cultivated his musical ability and rose to become one of the greatest exponents of music in Latin America and the Caribbean. In the 50s' many of the big bands stopped being popular, but the music defended by Arsenio was brighter than ever, thanks to the unmistakable Son.

The wonderful blind was also very versatile with the tres and gradually consolidated his own sound, which allowed the growth of dance genres in Cuba.

His work as director of ensembles led him again and again to success, because Arsenio was a very innovative man. It is said that he introduced the congas, piano and three trumpets in the musical conception of the Son groups, and this invention became a musical boom.

Hisextensive work includes more than 200 compositions, which are marked by an ingenious criollo humor, but also by a beautiful lyric poetrythat is able to shake anyone's soul. Thus, he used to transform every event and sensory appreciations into exquisite melodies.

On one occasion, Arsenio took a trip to the United States hoping to undergo an operation to restore his vision. A prestigious doctor suggested him corneal implants, but the miracle was never possible. From that fatal experience, the virtuoso musician gave us one of his most heartfelt songs: 'La vida es un sueño'.

Of his daily experiences came greatest hits such as that event on the fifth floor of Building 23 East on 110th Street, between Madison and Fifth Avenue. Within moments, a large cloud of smoke took over the place, but they could not prove that it was a fire. The Cuban composer managed to leave the building and a voice shouted: "There is a fire in the Building 23 on 110th Street. And from that story a popular song was born.

Popular songs such as 'Brucamaniguá', 'El Divorcio', 'Papa upa', 'El reloj de Pastora' and 'La yuca de Catalina' are still in the memory of Cubans. And his unmistakable style is a source of inspiration for many, especially for those musicians who cultivate the Son and Salsa.