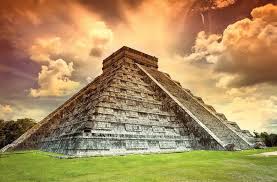 Those who travel through the ancient city of Chichén Itzá are struck by a unique Mayan legend, which narrates the events that left it in ruins up to the present time.

Located in Yucatan, the beautiful stone city was the scene of an area full of a boundless love story, but also of betrayals and disappointments ... Three kingdoms made up the famous League of Mayapán during the early post-classic period of the Mayan culture: Uxmal, Chichén Itzá and Mayapán. This triple alliance was very famous and achieved great cultural, commercial, political and military influence.

Each of these lordships had an heir who was to become master of their respective lands. However, they were involved in a fatal love triangle. On the one hand, Canek, Prince of Chichén Itzá who was also called Black Snake, and on the other hand, the young Ulil, from the kingdom of Uxmal and amongst them was the Princess of Mayapán, Sac-Nicté, which in Mayan language means white rose.

When he was just a child and Prince Canek showed he would be a man of great courage. He was fourteen years when he found a trapped deer in the jungle, and with his own knife he ripped the deer's heart to offer it to the gods. It is said that that same night he dreamed he was a hungry tiger. At 21 he became King of the Itzá, but on the day when he saw Sac-Nicté before him he knew she would be his undoing.

After climbing the 26 steps of the Temple for his coronation, Black Snake turned pale at the beauty of Sac-Nicté. Her eyes sparkled and her heart beat faster than ever. Everyone witnessed this shocking moment: The princess smiled with a peerless happiness, while Canek strongly pressed her hand. That day the young man could not sleep and rather cried inconsolably, because the young Mayapán was already engaged to Ulil.

The unfortunate marriage was to take place very soon and the messengers of Ulil invited the king of the Itzá, who was sitting at the table of the newlyweds.

The people of the kingdom of Uxmal prepared every detail of the big wedding carefully. The day came and each of the closest rulers brought gifts to bless that union, but Prince Canek did not come.

Sac-Nicté's father took her daughter to her husband's arms, and there were tears of despair in the eyes of the princess. When the ceremony was about to begin, Black Snake turned up with 60 warriors and before anyone could react, he kidnapped the princess.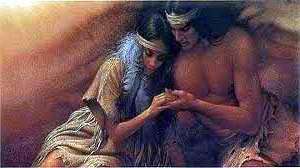 Ulil full of rage joined their forces, and by the time they reached the city they found it completely desolate without the presence of its inhabitants. Canek had left with the princess and had taken his people to save them from the fury of the Tutul Xiu, who were the inhabitants of Uxmal.

Ulil full of rage joined his forces, and by the time they reached the city they found it completely desolate without the presence of its inhabitants. Canek had left with the princess and had taken his people to save them from the fury of the Tutul Xiu, who were the inhabitants of Uxmal.

Although this extraordinary legend surprises us, the ancient city also has a mysterious attraction. Even today in the central pyramid of the city you can see an unusual shade. Just at the height of the stone elevation, you can see the head of a feathered snake, which is the symbol of the god Kukulkán. Just as the sun's rays fall on it during the equinoctial sunset, the shadow is projected onto the steps and it seems as if the body of the snake undulates and goes down to the ground. (By Ruth Soto Falcón)