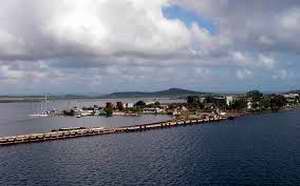 Antilla is the smallest municipality in the province of Holguín and was founded on January 21, 1925, but several of its most interesting stories date from much earlier.

Specifically, the area of El Júcaro is recognized by the legend of the pirate William Hastings, whose nationality was never defined: some say he was English and others claim that he was born in Germany, but he really lived in Nassau.

As an adventurer, he had the sea as the center of operations. In one of those wanderings he was persecuted and attacked by several ships. During the combat, Hastings and his men fought bravely, but they were defeated and their boat sank near the coasts of what is today the municipality of Antilla.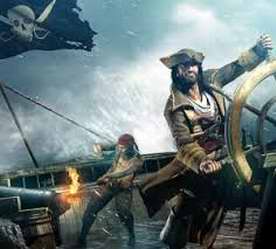 According to popular voices, the pirate was a white, blond and blue-eyed man. Despite the disaster, his courage and persistence were enough to swim to the Bay of Nipe, one of the largest bays in the world and the largest in the country. They say that there, somewhere in those 220 square kilometers that have medium depths between 9 and 25 meters, William hid a treasure.

It was so that when he touched firm ground he was able to negotiate some properties and set his life on course. He bought from the Spanish authorities the land of Punta de Salinas at the beginning of the 19th century, and in that place he settled permanently (what today is Punta Salinas and Punta de Corojal, in those years they formed the hacienda of the ex-pirate, which came to have an area of approximately 500 caballerías)

Together with Hastings, his sons Charles and Julian lived there, who came from Nassau to accompany their father. They also moved a large number of slaves.

As described in articles published in the local newspaper La Defensa, in the 30s of the last century, William built a masonry house for his family and several huts for servants. He dealt mainly with the slave and salt trade, and also raised pigs and cattle.

Some historical documents assure that on Charles's side, Hastings had three grandchildren: Catalina, Luis and Julio; and on Julián's side he had six: Vicente, Domingo, Miguel, Pablo, Santiago and Francisco. The long list of descendants indicates that it reached 700, between great-grandchildren and great-great grandchildren.

William died at an advanced age after living many years of efficient business that brought comfort to him and his family. It seems that this combat on the high seas was the turn of grace he needed to improve his existence. For several years he was accompanied by the stability and warmth of the family, however, as a nomadic essence that never left him, no one has defined where his remains rest: some say that Banes and others say that he is buried in the cemetery of Júcaro. Perhaps his pirate soul never died and at least, turned into a legend, he still continues sailing.