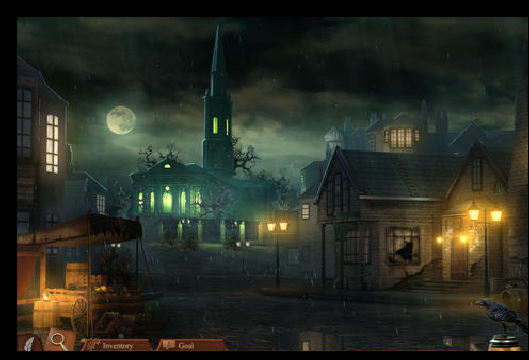 Boston is the capital and the most important city of Massachusetts, in the United States. It was founded in 1630 and is, therefore, one of the oldest cities in the northern country. Their popular stories have not disappeared and remain as one of the hallmarks of the city.

Several stories and beliefs are woven around the tunnels that distinguish it and that as it is narrated, before being abandoned they united several houses with the cemetery and the outskirts of the city.

The writer Howard Phillips Lovecraft used them as the setting for one of his stories, to relate them to mysterious beings: "These creatures could rarely be considered completely human, but resembled humans to a certain extent. Most beings, barely biped, had a canine resemblance.

But as if it were not enough, the city of Boston also has a ghost rooted in popular voices: The Lady in Black.

Her name was Andrew Lanier and was born in Georgia. It was the year 1861 and after receiving a letter, where her husband explained the situation he was in, family pressures and her passion prompted her to organize his rescue. Soon she devised a plan to achieve her goal after spending several days learning the guards' routine, and studying the right moment to carry out her plan.

The following year, she chose a rainy night to act. They say that she dressed as a man, cut her hair short and took with her a small pick-axe and a pistol to defend herself against the enemy.

Her courage allowed her to make her way through the dungeons without being discovered, dodging all the dangers involved in assaulting Fort Warren, located on George's Island. Once inside, she organized a rebellion and all the prisoners began to dig a tunnel that would lead them to the center of the prison, where they would obtain the necessary weapons to escape. Andrew Lanier directed the work.

However, they were discovered by the noise of excavation instruments. They were all captured inside the tunnel itself. In the operation, Lanier managed to get the pistol of one of the guards, fought with him and in the fight, the pistol fell to the ground, it went off and the bullet killed her husband.

Since then they say that her mourning was eternal. She was condemned to death and hanged in the same year 1862. Her last wish had been to allow her to dress as a woman in her last days and so it was.

In fact, they buried her in a black dress on George's Island. But they say that she never rested in peace, and even her spirit wanders through those places complaining about the failure of her plan.