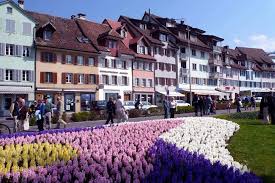 Like any passion, that might have vanished. Like any story, that could have died over the years. But Switzerland has a magic halo that surrounds us with its medieval style and the exquisite tranquility of its streets at dawn. In addition, it rains a lot: about 136 days a year. And there is magic when we combine so many details.

At the beginning of the 90's of the 20th century, Zug was the poorest canton of the country. In 2010, the region already had 30.000 registered companies with many workers crossing hundreds of kilometers to work there.

Its economic indexes and living standards are enviable; however, one of the city's major attractions lies in the dazzling landscape of the homonymous lake, on the edge of the Alps and north of the Lake of the Four Cantons.

Nobody knows if it is true, but the popular voices tell that those places are blessed with a consummate love beyond obstacles and distances. How not to make the greatest sacrifices when it comes to passion?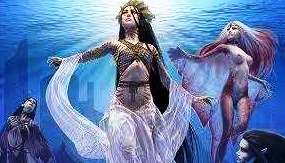 Legend has it that in the depths of the lake the Elf King lived with his daughters in a crystal castle. The young women, motivated by the curiosity and energy of their years, would go out at night and share festivities with the inhabitants of the town. In one of those celebrations, one of the nymphs fell in love with someone different from her: a human, a mortal, a being who needed the air to live.

But love was stronger. They decided to join together but the young man had to undergo a spell in order to support the aquatic life. Thus, they were happy until the nostalgia began to be a very heavy load.

When sadness is interposed amongst lovers, there are only two ways to eliminate it: that each one seeks his joy in different ways or that face the anguish together to achieve full happiness. And when there is true love only the second option is possible.


That is why the nymph sank the city into the lake and they say that in the daylight you could see people walking through the submerged streets, all happy, never growing old, without getting tired of that aquatic environment. Even the locals tell us that in the evenings you can still hear a bell whose sound comes from the depths.

It was thus that the lovers consummated their passion and lived together, without nostalgia, without sorrows.

For many years this story has accompanied the medieval, gentle breeze of the city of Zug. Today, perhaps few believe in the strength of love, in sacrifices for achieving our purposes, in life itself that can surprise us with joy and fulfillment. Perhaps few believe in legends, but according to more recent events a landslide occurred on July 5, 1887 threw down several houses at the bottom of Lake Zug. Undoubtedly, these waters hide many mysteries.