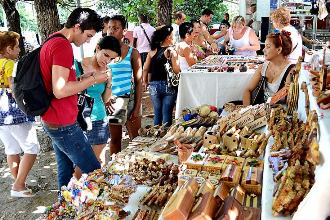 Two new resolutions regulating the exercise of self-employment were published on Wednesday in the Official Gazette of the Republic of Cuba, which modify rules approved in June of this year.

Taking into account the exchanges with the self-employed during the training process, before the entry into force of the norms on December 7, and the opinions of the population in various spaces of public opinion, the competent authorities carried out an analysis that resulted in the approval of several modifications.

Resolution No. 24/2018 of the Ministry of Labour and Social Security provides that natural persons may be authorized to engage in more than one activity, provided that they comply with the regulations for self-employment.

The scope of the baker's license is modified, and from now on it will be allowed to make and sell bread, sweets, other products derived from flour and non-alcoholic beverages, although beer is included, associated with the service.

For this activity, the resolution establishes that the holder must comply with the established rules on food safety and have a sanitary license.

Another aspect that changes is the elimination of the limit of 50 capacities in gastronomic services in cafeterias, gastronomic services in restaurants, and bar and recreation services, which will correspond to the capacity of the premises.

In the case of the other resolution, of the Ministry of Finance and Prices, it modifies aspects of the opening and operation of fiscal bank accounts in certain private work activities.