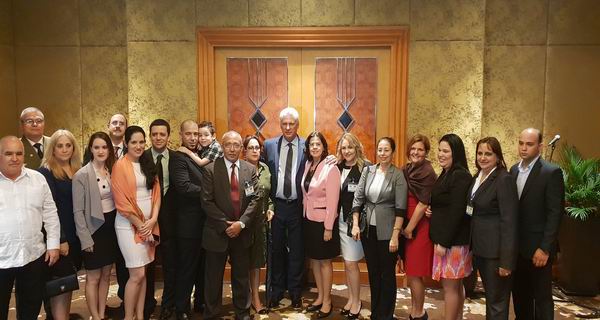 Hanoi.- In a day full of meetings with the highest leaders of Vietnam, and to fulfill other duties of approaching this heroic land, Cuban President Miguel Diaz-Canel took time on Friday to meet with his compatriots in this capital.

The best is that he was happy, smiling, teasing when it came to the case, and it would seem that he was even eager to prolong the evening, despite the tight schedule to follow since his departure from Cuba nine days ago, with laborious stops in France, Russia, North Korea, China and now, Vietnam.

The President asked them if they were studying hard, healing many Vietnamese patients, making progress on the roads and even adapting to Vietnamese food.

The President had another official appointment, but without even watching the time, he took a picture of himself with every group as if each were a delegation representing Cuba in Vietnam!